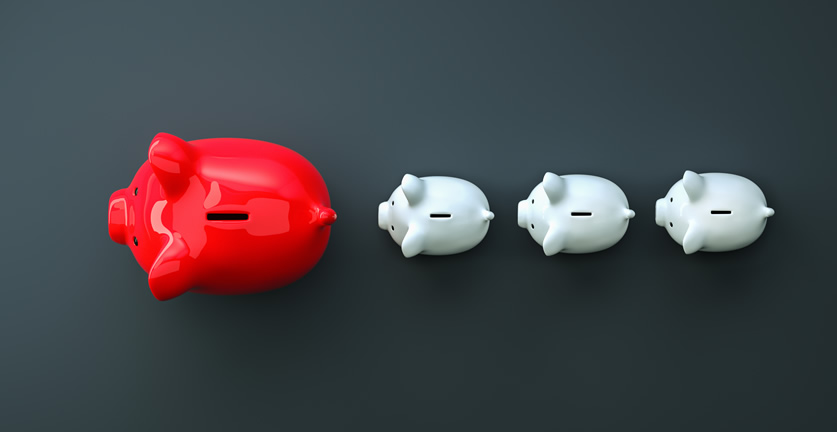 Thousands Using Government's Help to Save Scheme
More than 132,000 people have signed up to the government's Help to Save scheme, according to the latest figures from HM Revenue and Customs.
The Help to Save scheme was launched last year in order to help low-income individuals make savings. It works by awarding them 50p for every £1 they put into their account. The maximum amount that can be made over 4 years is £1,200 – on top of savings of £2,400.
According to HMRC, 132,000 people have deposited a total of over £31.4 million into the savings accounts. However, when the Help to Save scheme was introduced, the government claimed that up to 3.5 million people could be eligible for it, meaning just 3.77% of those eligible have signed. And of the 132,000 accounts holders, 32,000 customers have yet to make a deposit.
The amount of people opening new accounts has also declined in recent months. Just 41,000 accounts were opened between February and July 2019, compare to 91,000 over the previous six months.
"The Help to Save scheme was championed by the government as a way to help low-paid people to put money away, but it's suffered from a lack of publicity and government backing," said Laura Suter, personal finance analyst at online investment platform AJ Bell. "Then Chancellor George Osborne hailed it as a way to improve the lives of the poorest in society, but subsequent delays to its launch and changing governments mean it has been forgotten.
"It's good that 100,000 people have now made use of the scheme, meaning they will be eligible for the 50% bonus, but it's a small fraction of the 3.5 million that should be eligible for the scheme."
Kate Smith, head of pensions at life insurance provider Aegon, said: "Today's figures indicate that on average those who have taken up the scheme have saved around £238 per person and will then benefit from a 50% tax-free bonus. Although this is a good start, we would encourage people to save more to maximise the government bonus as the scheme has a very limited shelf life, particularly as savings won't be tied up.
"The only downside here is that just 3.7% of those eligible are taking advantage of the scheme. Saving on a low income can be challenging but there are 3.5 million who could potentially benefit from these Help to Save accounts and a real push is needed to drive awareness and sign ups. Increasing take-up will make a real impact on financial resilience among people in the UK."
The Economic Secretary to the Treasury John Glen, said: "Saving shouldn't be seen as a luxury but as an essential part of planning for the future. That's why I launched the Help to Save scheme last year, and it's been great to see so many people using it to put money aside for themselves and their loved ones.
"Around 3.5 million people could benefit from the scheme, so if you're eligible but haven't yet opened an account, you should take a look. Saving comes with a 50% government bonus, and even a small amount could help you to be more prepared for the future."