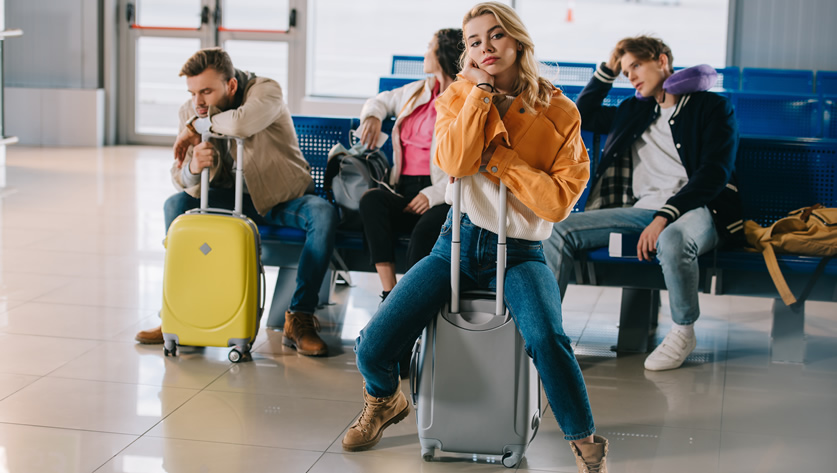 Thomas Cook Collapse Leaves Over Half a Million Customers Stranded
British travel giant Thomas Cook has ceased trading, ruining hundreds of thousands of customers' holiday plans.
Thomas Cook announced it had entered liquidation early on Monday morning, leaving around 600,000 travellers, including 150,000 Brits, stranded abroad. A statement on the firm's website said that 'all future flights and holidays are cancelled'.
As well as the over half a million passengers currently stranded on holiday, plus the customers who have booked but are yet to go abroad, around 9,000 staff are waiting to find out their fate.
The UK's aviation industry regulator, the Civil Aviation Authority, said in a statement "Thomas Cook Group, including the UK tour operator and airline, has ceased trading with immediate effect. All Thomas Cook bookings, including flights and holidays, have now been cancelled."
The UK's largest and world's oldest holiday company was involved in last-minute talks over the weekend to save the business. £900 million was offered to keep the company afloat, but lenders demanded £200 million in funding from Thomas Cook, which the firm was unsuccessful in raising.
The syndicate of Thomas Cook's lenders said in a statement: "Unfortunately, and notwithstanding the efforts of all stakeholders, the £1.1 billion funding requirement to adequately recapitalise Thomas Cook has ultimately proved too significant.
"The Lenders providing finance facilities to the Group have been extremely supportive stakeholders, including through two periods of financial distress and have stood behind Thomas Cook over the past twelve months, a period where the Group saw cash outflows of about £1 billion, maintaining that position over the crucial and busy summer holiday period.
"Obviously, the Lenders are deeply disappointed that it has not proved possible to rescue Thomas Cook. In partnership with other stakeholders, the Lenders worked tirelessly to examine all options within the timeframe required."
Peter Fankhauser, chief executive of Thomas Cook, said: "Although a deal had been largely agreed, an additional facility requested in the last few days of negotiations presented a challenge that ultimately proved insurmountable. It is a matter of profound regret to me and the rest of the board that we were not successful.
"I would like to apologise to our millions of customers, and thousands of employees, suppliers and partners who have supported us for many years. This marks a deeply sad day for the company which pioneered package holidays and made travel possible for millions of people around the world."
All Thomas Cook package holidays and flights have been cancelled. However, any customers who have already booked a package holiday with the firm should be protected by the government's ATOL scheme.
However, those who only part-booked their holiday with Thomas Cook should check with their travel insurance provider to see what they're covered for. Alternatively, if a holiday was booked with a credit card, they can contact their credit card company to see if they're entitled to a refund.