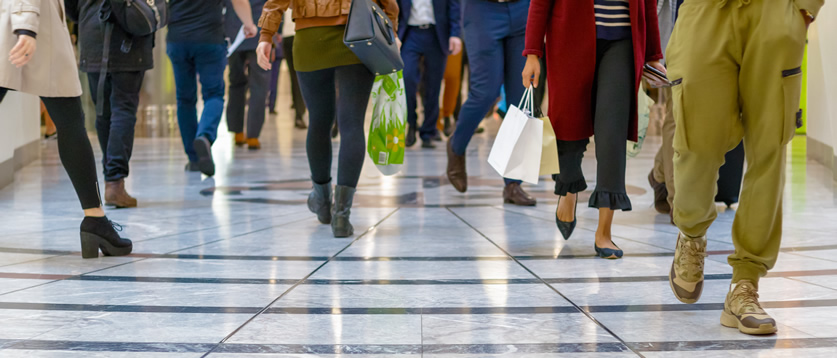 Slowest Consumer Spending Growth in Six Years Expected
The UK is expected to experience the lowest level of growth in consumer spending in 2019 for six years according to the latest EY ITEM Club Forecast. The news will no doubt be a concern for retailers as the pressure mounts to stay afloat in an increasingly challenging market.
Spending is forecast to increase by 1.6% from 2018 which despite the gloomy outlook is more than overall economic growth in the UK which sits at 1.3% for this year. In the latter half of last year, factors such as strong growth in employment figures as well as increases in real term earnings bolstered spending, but the outlook appears to be far bleaker for this year.
EY ITEM Club chief economist Howard Archer explained: "The improvement in purchasing power has meant that consumers have been significantly less affected in their spending decisions than businesses by uncertainties over the economy and Brexit,
"While consumer confidence in late 2018/early 2019 weakened to the lowest level since mid-2013, perceptions of personal finances and a willingness to spend generally held up much better than views of the economy."
Low inflation is expected to help boost spending as households across the country encounter lesser price increases than previous years. Inflation hit 2% in May according to the Consumer Price Index (CPI) which is the figure that EY item club predicts it will stay for the duration of 2019 which some analysts predicting it could sink as low as 1.7%.
EY Item Club also said that they believed growth in earnings peaked in the early part of 2019 and it was unlikely to exceed or even match that level through the entirety of this year and potentially into 2020. They believe that the labour market is expected to run into further difficulties in the near future due to a cocktail of a downbeat domestic forecast, and increasing volatility about the increasingly unsettled nature of the political landscape, all combined with the ever-present uncertainty surrounding Brexit.
There have already been several high-profile casualties on the high street so far this year with household names such as Debenhams and Marks & Spencers closing stores. Even retail giant John Lewis recording significant drops in profits as the high street struggled to keep up with the rising labour and tax costs as well as growing competition from online retailers.
EY head of UK retail Julie Carlyle highlighted that although consumer spending was outperforming many other aspects of the economy it was still performing very weakly when compared with previous years.
"Retailers are therefore fighting for a shrinking piece of the pie and this is reflected in the recent turbulence on British high streets," she said.
"And, while the economy won't deliver retailers growth, they will have to find it from other areas, and this means having a strong understanding of their customers."