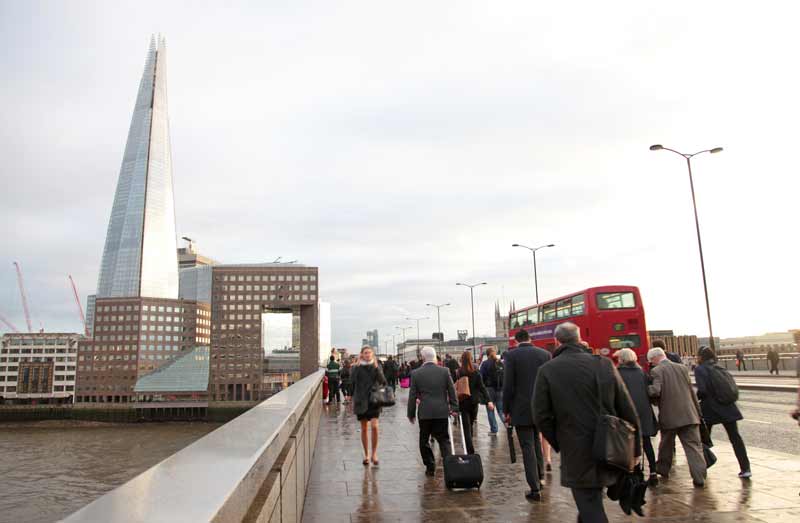 Slight Growth Pushes UK Employment Rate to Record High
The number of people in full or part time work in the UK has pushed the overall employment rate to a record high of 74.2%, but growth since Q4 2015 at 0.1%, some are claiming job market recovery to be cooling off.
In real terms, the first quarter of this year saw 31.58 million people in full or part time work, and 1.69 million unemployed.
This amounts to an increase of around 44,000 in the number of people employed from January to March (Q1) this year, compared to October to December (Q4) 2015, but 409,000 more than the first quarter of the same year.
Broken down by gender, the employment rate for men was at 79.3%, while the employment rate for women reached 69.2% which is "the highest since comparable records began".
According to the ONS, this is "partly due to ongoing changes to the state pension age for women resulting in fewer women retiring between the ages of 60 and 65".
The effect this has had on the overall employment structure is reinforced when we look at the fact that, while employment has risen over the past six months, "the number of unemployed people was little changed", remaining at 5.1%.
What has fallen is the number of people who are economically inactive, i.e. "not working and not seeking or available to work". This includes retirees.
ONS senior statistician David Freeman said that all of this pointed towards the job market "cooling", echoing claims made by Work and Pensions Secretary Stephen Crabb last month, albeit with less severity.
Freeman said: "The employment rate has hit another record high, but this time the increase is quite modest. With unemployment very little changed, that is further evidence the jobs market could be cooling off".
Crabb, using data that showed the number of unemployed to have risen by 21,000 from December 2015 to February 2016, pointed the finger of blame (or at least part of it) at uncertainty regarding the EU referendum and our membership of the single market.
While he was reserved in his attribution of blame to the possibility of Brexit, he was still met with criticism. Armed Forces minister Penny Mordaunt said: "These unemployment figures are about people's lives. They are not just statistics to be cynically dragged into the referendum debate."
Nevertheless, the referendum was brought up once more this time around, according to some taking the blame not just for slowed employment growth but also for slowed wage growth. Regular pay growth (not including bonuses) fell to 2.1% from 2.2% over the allotted period. Job vacancies were also down, by 18,000, settling at 745,000, and this was another target for anti-Brexit weaponry.
Paul Hollingsworth at Capital Economics said that these figures were a sign that economic slowdown generally was having a tangible effect on the recovery of the jobs market, and predicated any boost in the near future on continued membership of the European Union.
He said: "Although there were some bright spots in today's UK labour market figures, on the whole they offered further indication that the economic slowdown has sapped the jobs recovery of its recent vigour.
"Assuming that the UK does vote to 'remain' next month, then we should see a bit of a bounce back in economic activity later this year, and as such the recovery in jobs and earnings are likely to pick up some pace again."
Jeremy Cook at World First also pointed to referendum uncertainty as affecting the labour market.
He said: "Employment in the UK could easily be topping out as we head into the UK's referendum on its EU membership. Naturally as an economy gets closer to full employment the incremental gains that can be made in the labour market weaken; record highs of employment see to that.
"Labour market data is typically slow moving and, viewed through a prism of the referendum, is increasingly difficult to gauge. The certainty is that our central scenario of a vote to remain should allow some of this fog to lift. It is only then that damage done can be repaired and the time needed can be determined."