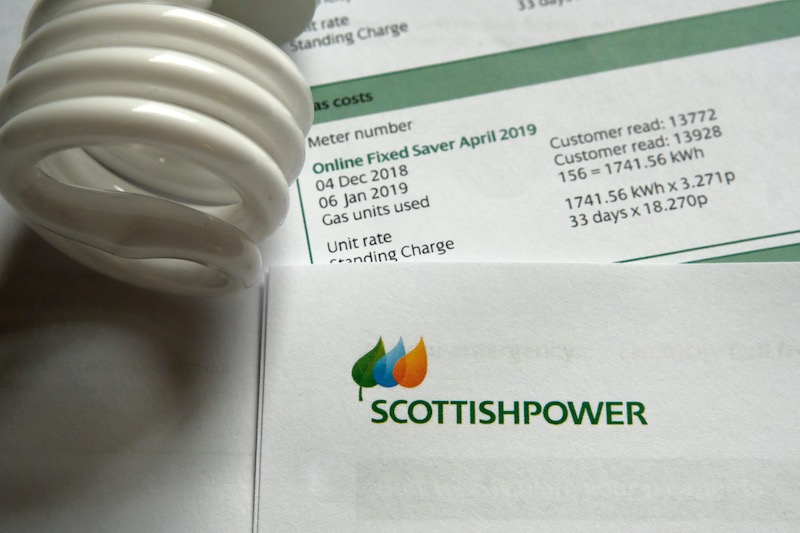 Scottish Power Takes Over Customers of Failed Yorkshire Energy
Energy market regulator Ofgem has appointed Scottish Power to take over the customers of the failed supplier Yorkshire Energy.
The Leeds-based Yorkshire Energy went bust earlier this month after three years of trading. Its exit triggered Ofgem's safety net and Supplier of Last Resort (SoLR) process.
Gas and electricity supplies continued as normal for Yorkshire Energy's 74,000 domestic accounts and a small number of business energy customers. Ofgem ran a competitive process to select a supplier to take over those accounts.
Large supplier Scottish Power emerged victorious, offering Yorkshire Energy customers "a competitive tariff" and guaranteeing the credit balances of existing and former domestic customers. Scottish Power will absorb "a significant portion" of the costs of the transfer and credit balances.
Ofgem said it was confident it got "the best deal possible for customers." The transfer began Sunday, 6 December. Yorkshire Energy customers are urged to take a meter reading and wait for contact from Scottish Power.
Philippa Pickford, Ofgem's director of retail, said: "I am pleased to announce we have appointed Scottish Power for the customers of Yorkshire Energy. Their energy supply will continue as normal and domestic customer credit balances will be honoured.
"Scottish Power will be in contact with customers over the coming days with further information. Once the transfer has been completed, customers can shop around for a better deal if they wish to."
Yorkshire Energy is the fourth supplier to fold this year, following the collapses of GnERGY in March, Go Effortless in September and Tonik Energy in October, which have abandoned a total of 215,500 customers.
Scottish Power also won the Supplier of Last Resort process for Tonik Energy and took over its 130,000 accounts in the autumn.