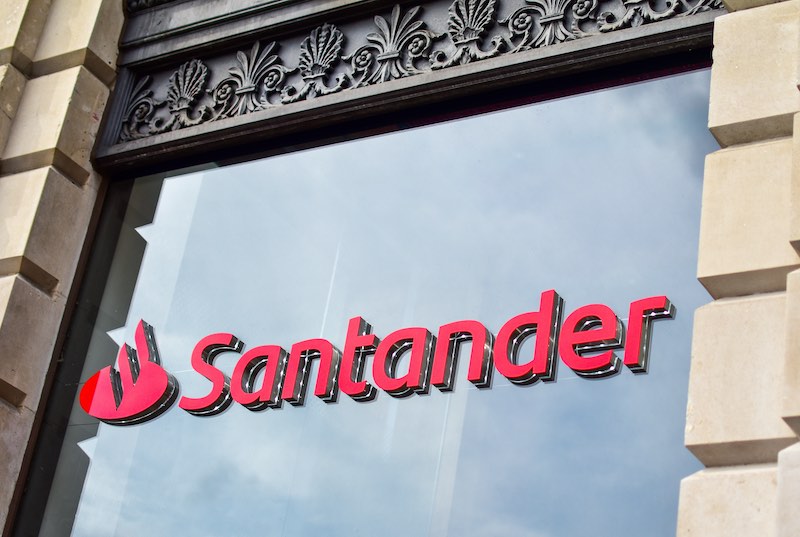 Santander to Cut Interest on Its 123 Accounts for the Third Time in a Year
Santander will slash interest rates on its 123 current accounts to just 0.3% from April, the third rate cut for the once market-leading account in less than a year.
This time last year 123 accounts paid 1.5% interest on balances of up to £20,000. Santander trimmed the rate to 1% from May 2020, costing four million account holders up to £100 a year in interest. At the time, the Spanish-owned bank also capped previously unlimited cashback on the account to £15 a year, further dinging customers.
Santander wielded the scythe again in August when a new rate of just 0.6% left customers up to an additional £84 a year worse off.
Now the interest paid on the account will fall to just 0.3% from 12 April—a fifth of the rate paid in April 2020 and a tenth of the interest rate the account paid when it launched to excitement in 2012.
To soften the blow, Santander is reducing the monthly fee on the account from £5 to £4 for new and existing customers from the same date. However, the 20% cut in fees doesn't offset the harsh cuts in interest over the last year.
In fact, the annual fee for the account now completely eats the maximum interest you can earn with the account annually—£48 after tax. But you can still earn a maximum of £15 cashback a month, at rates of 1% to 3%.
Santander attributed the cuts to the low-interest-rate environment following the Bank of England's slashing of the base rate to a 0.1% last March.
Susan Allen, head of retail and business banking at Santander, said: "With the Bank of England base rate remaining at its lowest level on record, and significant recent reductions in interest rates on current and savings accounts across the industry, we have taken the difficult decision to reduce the interest rate on our 123, select and private current accounts.
"However, by lowering the monthly fee, we've ensured the accounts continue to provide customers with long term, everyday value, and Santander remains the only bank to offer both in-credit interest and cashback on household bills."