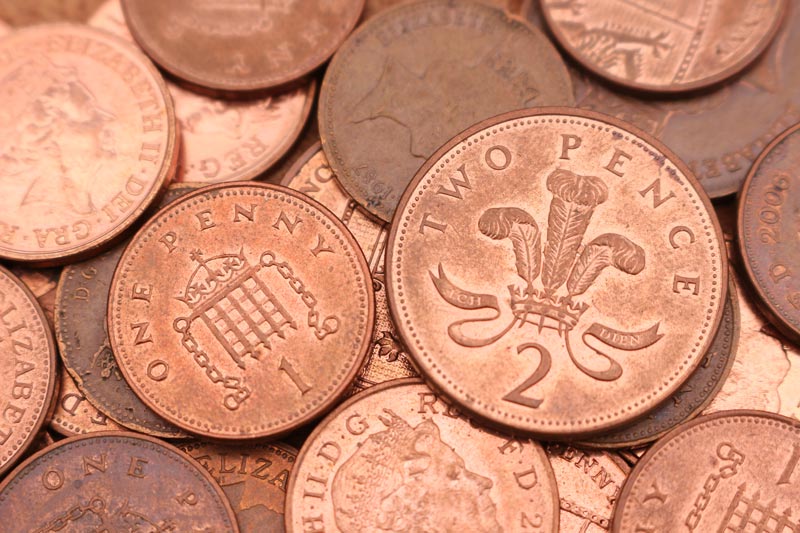 Royal Mint Makes No New 1p, 2p or £2 Coins, As Britons Ditch Cash
For the first time in decades the Royal Mint has struck no new 1p, 2p, or £2 coins, reflecting changes in the way Britons pay for goods and services.
2018-19 was the first year since 1972 no new 1p coins have entered circulation and the first year since 1984 there are no new 2p coins. The Royal Mint also issued no new £2 coins.
The Royal Mint releases new coins under instruction from the Treasury, which responds to demand from banks and Post Offices. In a typical year, it issues around 100 million new 1p coins.
But last year, it found there were already enough of these denominations in circulation. That's more than 11 billion 1p coins, around 2.5 billion 2p coins, and 494 million £2 coins.
Although billions of copper coins will continue to roll around in our bags and fall between couch cushions, their future is in question. Last year Chancellor Philip Hammond announced in his spring statement that the Treasury would be reviewing cash and digital payments and the use of coins. It said it didn't make economic sense to expensively produce coins and notes that were used infrequently.
The Treasury found that 60% of copper coins are used for just one transaction, before being stowed away, in wallets or piggy banks, or lost.
But after a media campaign and protests from charities, which rely on bucket collections, the government affirmed that it had had no plans to scrap 1p and 2p coins.
This year the government reiterated that it wouldn't be retiring any denomination—including the rarely used £50 note, reportedly the favourite currency of money launders, terrorists, and drug traffickers.
But the news from the Royal Mint suggests that the numbers of copper coins may dwindle, as the daily use of these coins fall, replaced by digital payments, including online transactions and contactless card payments.
But some consumers, particularly elderly and vulnerable ones and those in rural communities, risk being left behind in a cashless society. An estimated 2.2 million people in the UK are entirely reliant on cash on a daily basis.
As the use of cash has dwindled and banking gone digital, cash points have been removed and high street banks shuttered, making it difficult for these people to access money. Regulators are investigating how to continue to ensure cash is available to those who need it.