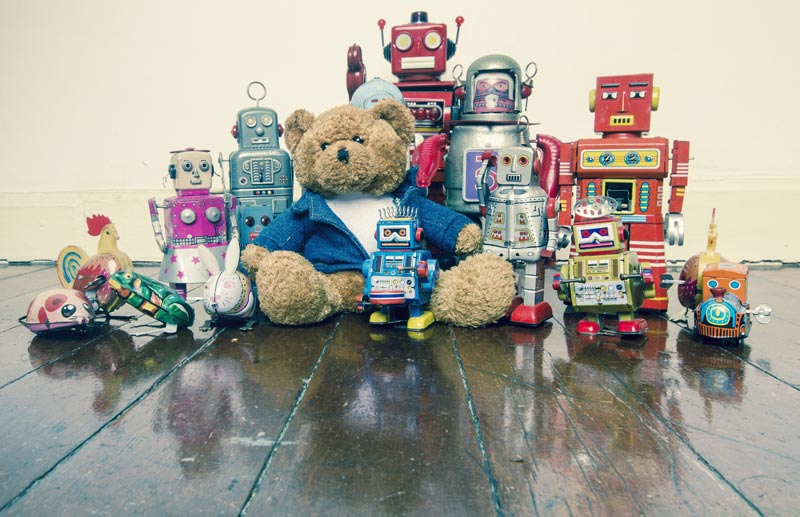 Britons Have £222 Billion of Collectibles But a Quarter Don't Have Them Insured
Antiques, artwork, esoteric collections—Britons have £222 billion worth of high-value collectibles in attics and cupboards.
But nearly a quarter (23%) don't have these items insured, leaving them at risk of huge losses from theft, fire, and other misfortune.
That's according to data from Direct Line Select Premier Insurance, which specialises in insuring high value homes and luxury goods.
A survey of 2,000 adults found that 57% of Britons own collectible items valued at more than £500. This includes memorabilia, fashion and fashion accessories, artwork, musical instruments, military items and weapons. A further 18% own antiques worth more than £500, with the average value of high-end antiques standing £2,713.
Expand the classification of high-end items to include electronics and jewellery, and nearly 73% of Britons are sitting on items worth more than £500—but we're being careless with them.
Nearly a quarter of us don't have any contents insurance, leaving a massive £88 billion insurance gap for these high value items, which are uniquely vulnerable to theft and loss.
According to Direct Line, as many as 3.1 million people have had uninsured items lost, damaged, or stolen, at an estimated cost of more than £14 billion.
Military items of historical interest are most likely to be snatched by thieves, with 27% of owners victimised. Meanwhile, jewellery is most likely to be lost, with nearly one in five owners misplacing valuables.
But each year hundreds of thousands of owners of valuables find themselves out of pocket when the worst happens and they don't have an insurance policy to cover them. Many Britons go without contents insurance or have taken out policies which exclude valuables or cap the amount they can claim for a single item, often at £500 or £1000.
That's well below the nearly £3,000 the average collector owns in militaria or memorabilia.
Not all owners of valuables are so careless though. Among the items Direct Line found to be listed on insurance policies were a toy soldier collection worth £10,000, a full-sized replica of the Terracotta Warriors, and taxidermal animals including sharks and tigers.
Nick Brabham, head of Direct Line Select Premier Insurance, said: "Britons love collecting, from militaria to musical instruments, which often have both a high sentimental and financial value.
"However, it is surprising to see that many people are not insuring their passion projects, leaving £88billion worth of high-end items at risk.
"Many policies will only cover unspecified items up to a specific limit, which would mean the policyholder wouldn't be able to claim for their prized possessions in the event of an accident or theft."