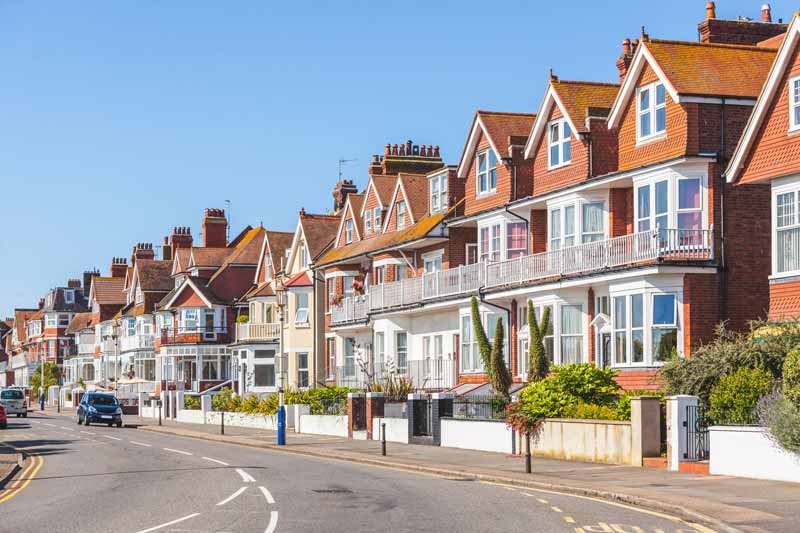 Rightmove Report Asking Prices at Record Highs
Research from property website Righmove has found that asking prices for properties in the UK have risen to record highs in June, having increased in every month of this year so far.
Rightmove's latest figures show that, following a 0.8% (£2,320) jump over the last month, average asking prices for UK homes have gone up to £310,472. This follows a 0.4% increase in the month to March and represents annual growth of 5.5%.
All of this, say Rightmove, is "showing that the uncertainty associated with the EU referendum has failed to halt this year's upwards price momentum". They argue that factors putting upward pressure on prices, including increasing demand and relatively low supply borne in part from the recent surge of properties being bought up by landlords, are stronger than any downward pressure being exerted through referendum uncertainty.
Rightmove's director, Miles Shipside, said: "In many parts of the country, the overriding factor of supply outstripping demand has so far overcome buyers' usual reluctance to make major financial decisions at times of political uncertainty. Most seem to be getting on with the certainties they can control, namely if you find a suitable property snap it up. Indeed the figures for average time to sell indicate that properties are being snapped up more quickly than ever."
Average selling times, Rightmove report, have, for this month, fallen to their lowest level since 2010, when the company first started recording them. According to their latest data, it now takes an average of 57 days from being placed on the market for a property to sell, down from 60 days in May.
However, while Rightmove report steady price increases throughout the year and argue that, as such, the impact of referendum uncertainty and general economic weakness may have been overstated, other sets of figures tell a slightly different story.
Halifax reported a drop in actual selling prices of 0.8% in April, following stamp duty changes, but this was then more or less cancelled out by a 0.6% jump the following month.
A recent survey from the Royal Institute of Chartered Surveyors found that 35% more members reported price drops in central London than reported price increases. And further, a large majority expect prices to drop in the coming months, as referendum uncertainty and general economic weakness take their toll.
One important difference to be seen is between asking prices reported by Rightmove and actual selling prices reported by various other indices.
The new house price index released by the ONS and the Land Registry shows that average house prices in the UK are currently at £209,052, almost 30% lower than Rightmove's reported average asking price of £310,471. This is perhaps representative of optimism on the part of sellers, and of reluctance on the part of buyers to make such large investments in the current climate.
Shipside implicitly acknowledged this, saying that the average sell-time falling to a record low should not be cause for complacency among sellers, as with uncertainty increasing and affordability becoming ever more stretched as price growth outstrips wage growth, high asking prices are not necessarily likely to be met.
He said: "This [low average sell time] does not mean that sellers can be over-ambitious on their asking prices, as buyers' affordability is increasingly stretched and they're shopping around so their budgets go further. If you set too high a price your property can become stale and be ignored by suspicious buyers even if later reduced to a more sensible figure. Given that housing markets dislike uncertainty, which could become a reality in the event of a Brexit vote, any dampening of buyer activity might mean that more realistic pricing would be an even more critical factor to achieve a sale."
Rightmove reported that the number of sellers coming onto the market has been falling. The number of new sellers coming on to the market this month is just over 5% below "the monthly average for this time of year since 2010."
Shipside said that the 5% drop is, relatively small, in the face of "what many are calling the biggest vote of our generation".
He said: "This could mean that people are struggling to assess what the impacts might be, or are choosing to ignore them until they become more apparent. A vote to Remain should mean that the housing market quickly returns to its previous norm, but a vote to Leave would create political and economic uncertainty, which historically has had more serious repercussions."
Overall, the report suggests that the housing market is faring well, given the circumstances that have led many to cast doubt over its performance. And while hesitancy is expected in the coming weeks as the referendum vote day approaches, the expectations is that the market will return to normal afterwards, despite disagreement over how long this may take, given the breadth of other underlying factors affected the tide of house prices.