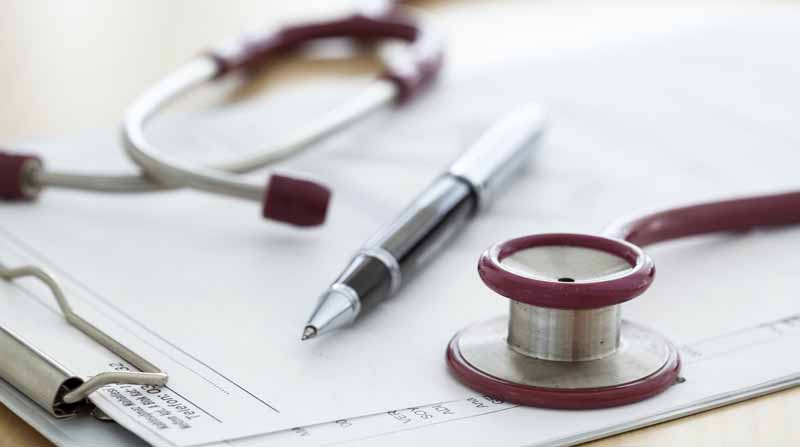 Private Health Insurance Checklist
5.1 million people in the UK currently have active private medical insurance plans, with insurers paying out just under £7.5 million in claims every single day. If you're looking to join these people, and open a policy that allows you to skip queues and get treated at your choice of hospital in the unfortunate event that you become ill or injured, then you'd do well do run through this list of things to look out for before you do.
Can you get cover through work?
Before you start searching around for policies yourself, you'll want to check whether you can get cover from your employer as part of an employee benefits scheme.
Nowadays, most employers offer some kind of health insurance plan that workers can take advantage of, and they'll either be free at the point of delivery (you'll still pay tax on your premiums), or if you do have to pay up front, the cost will be lower than if you went and took out a policy yourself.
Check with your employer to see if you can get cover this way, and check whether, if you do, you'll still be covered for any pre-existing conditions you may have.
Policy Types
Whether you get cover through work or off your own back, you'll want to make sure you get the type of policy that you need.
Broadly speaking, there are two main types of health insurance plan available, as well as a few alternative schemes including healthcare cash plans and critical illness cover.
The first is fully underwritten insurance. With fully underwritten plans, you give the insurer your entire medical history and in return you benefit from broad cover with a policy that is tailored to your health profile.
With a moratorium underwriting, your insurer will not need to see your medical history, but you instead you accept certain blanket exclusions on some specified pre-existing conditions, as well as exclusion from cover for anything that you personally have sought medical attention for within a certain timeframe (usually five years).
Fully underwritten policies tend to cost more, as they will offer more extensive cover.
What will you be covered for?
Whether you choose a fully underwritten policy or one with moratorium underwriting, you'll want to scour the small print and make sure that you're getting the right level of cover, and check what conditions will be excluded. As a general rule, as with most forms of insurance, the more you pay, the more extensive your cover will be.
Aside from excluded conditions, you'll also want to find out how much choice you'll get over where you can get treatment. You can often vary the number of hospitals at which you can get treatment along with the price of your premiums, so speak to your chosen insurer to go through your options.
Most policies will dover you for inpatient treatment, that is, when you have to stay in a hospital for a day or more, but not all will cover all costs for outpatient treatment (diagnoses and consultant visits, for example). Again, read the small print and get in touch with your provider if you're unsure.
Premiums and Excess
For any kind of policy, the bottom line, the price, is always going to be important.
Balancing premiums (monthly payments) with voluntary excess (the amount you pay up front in the event of a claim) is an important way of keeping your chosen policy within the limits of your budget, but be careful. It can be tempting to offer a high excess in return for low monthly premiums, but one expensive claim can quickly turn this into false economy.
There are also certain things that will jack up the cost of your premiums, however you balance them with excess. Older people will, all other things being equal, pay more for their health insurance than younger people. And the same goes for people who with extensive history of medical treatment or persistent conditions like diabetes.
As always, it pays to read the small print of any policy before you sign up, and when in doubt, speak to an professional adviser in person or on the phone to get help working out exactly what kind of policy will best suit your needs.