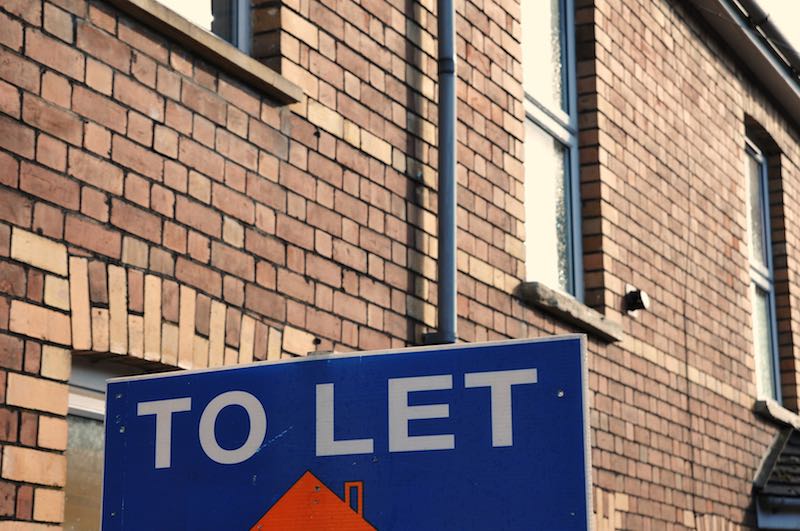 Rents Up 3.5% Across the UK
Rents increased by an inflation-busting 3.5% in the year to December 2019 and could rise even faster in 2020, according to HomeLet's Rental Index.
The average rental price increase was above the rate of inflation, last benchmarked at 1.5% in November. The price increases follow a 1.17% decline in average rents in 2018, the first relief had seen renters in a decade.
Rents rose fastest in Wales and the North West: up 9.7% and 8.3%, respectively.
London rents rose 2.1%, reflecting stagnant property prices across the capital. The South West and the West Midlands also saw below average rental price increases, of 0.8% and 1.6%, respectively.
The average rent across the UK is now £953 per month. When London—where average rents crested £1,630—is excluded, that figure falls to £793 a month.
But if you're planning to flee London for cheaper rents, be careful where you look for a new home. Rents are also high across the South East (£1,023) and the East of England (£913).
Martin Totty, chief executive of HomeLet, which provides tenants and landlords insurance, attributed the "robust performance of rental prices" to tightening of regulation on landlords, including the introduction of the Tenant Fees Act. He cautioned they could rise still further in 2020, as new rules are enforced.
"Looking forwards, more potential disincentives are on the horizon for landlords with the promise of a tightening legal regime around no-fault evictions," Totty said. He said as landlords exited the market, falling supply would drive up rents.
The Tenant Fees Act, in force since 1 June 2019, prohibits most letting fees for new tenants and caps tenancy deposits to five weeks' rent. Previously, renters regularly faced administration fees of more than £300, £100 credit check fees and sundry other charges, which could add £600 to £800 to the upfront cost of letting a property.
From 1 June 2020, those fees will be outlawed for existing tenancies too. The ban is expected to save households an average of £70 a year.
However, landlords and letting agents have protested the ban and cautioned rents would rise as landlords tried to recoup the costs—by £103 a year, letting agent body Arla Propertymark predicted in May.
Just two weeks after the introduction of the ban, The Guardian discovered letting agents were already encouraging landlords to hike prices.
Renters unions celebrated the letting fees ban, but voiced concerns over its enforcement. They cited incidents in Scotland, where letting fees have been effectively banned since 2012, of landlords and letting agents continuing to charge fees.
Nick Ballard, national organiser for the community union Acorn, said in June: "Other than the celebration, today was about putting letting agents on notice, because we know a lot of them will still try to charge fees. We'll be watching them if they do break the law."
That prediction was borne out. In December, The Times reported that more than 200 complaints had been filed about landlords charging continuing to charge fees: 110 with the Property Ombudsman and 115 with the Property Redress Scheme.
In November, government gave £4 million to 100 local authorities to tackle rogue landlords, including those letting out properties which violate safety standards and those charging illegal fees.
The Queen's Speech in December also proposed a lifetime deposit for renters, which they could transfer from property to property, rather than having to save up each time they move.