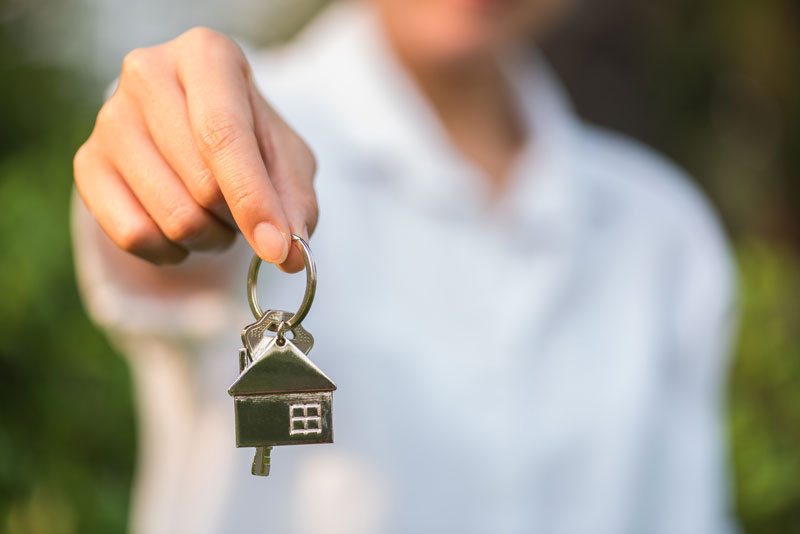 Rates of House Flipping Fall, as Profits Slip
Although Homes Under the Hammer is still dominating British daytime TV, fewer and fewer Britons are playing the property lottery themselves.
The number of homes in England and Wales sold twice within a 12 month period—indication of property 'flipping'—has plunged since its peak in 2004.
Just 18,630 homes were flipped in 2018, down 69% from the 60,340 homes flipped in 2004, according to data from estate agent Hampton International. That means tens of thousands fewer of us are investing in dilapidated properties, hoping to turn a profit by giving them hardwood floors and a lick of paint.
Flipped homes make up a smaller slice of the housing market than in recent years. Just 2.1% of home sold in England and Wales went on to be flipped in 2018, compared to 4.8% in 2004.
In total £3.9 billion worth of domestic property was flipped last year—half the value of the property flipped in 2004, despite an overall increase in prices over the last 15 years.
Speculative home buying has slipped especially dramatically in London, halving in just four years. Just 1,107 homes were flipped in the capital last year.
The decline in flipping can be traced to stagnant house prices and falling profitability. While the average house flipper could expect a 32% average gain in 2004, that's fallen to just 22% in 2018.
Flatlining housing prices and revisions to the tax codes have eaten into profits in recent years.
Home flippers are still selling their property for an average of £30,150 more than they paid for them, but those figures don't account for the investment in renovation, selling costs, and stamp duty.
According to online estate agent Yopa, buying and selling a home worth £200,000 can cost as much as £20,000 in fees and tax, which means flippers have a very narrow margin for turning a profit.
"Flippers play an important role in the housing market by improving existing housing stock and bringing empty homes back into use. Yet the number of flipped homes has fallen considerably since its heyday in the early 2000's," said Aneisha Beveridge, head of research at Hamptons International.
"Flippers tend to operate when house prices are rising, to really maximise their profits. Between 2000 and 2007 house prices were rising at an average annual rate of 13%, so there were plenty of opportunities for flippers to make profits. But following the financial crash price growth has slowed, and this combined with tax changes has meant that generally it's harder for flippers to make as much of a return as before," she added.
Buyers are still flipping homes, but their focus is on places where property values are low. Burnley, in Lancashire, has long been the capital of flipping and more than one in 10 homes sold in 2018 went on to be flipped.
But with property prices averaging around £125,000 in Burnley, homes there are seen as a less risky investment. And many flippers there dodge the basic stamp duty fee that kicks in at £125,000—although they may still be liable for the 3% tax levied on second and additional homes.