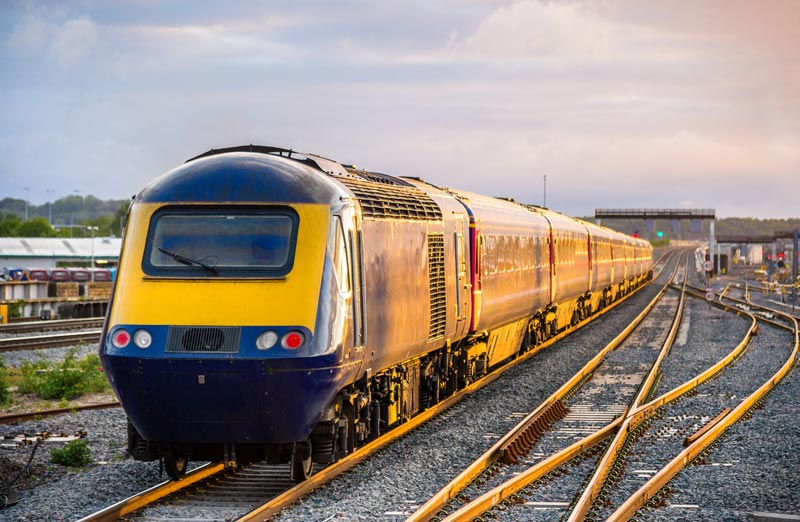 Protests Kick Off in Response to Rail Fare Hikes
Disgruntled rail passengers have held protests across the country following a 3.1% increase in train ticket prices in the UK.
Campaigners, politicians and rail union leaders have led the protests outside some of the country's biggest railway stations, including London King's Cross, Manchester, Liverpool and Birmingham. The demonstrations come in response to the largest rail fare price hike in five years, despite service punctuality last year being at a 13-year low.
The average cost of a rail ticket has increased by 3.1% in England and Wales, and by nearly 3% in Scotland. However, this is increasing at a faster pace than the 2.6% rise in average wages in 2018. Many season ticket holders have seen the cost of their annual travel increase by over £100. According to the Labour Party, the average commuter is now paying £786 more for a yearly season ticket than in 2010, when the Conservatives came to power.
The recent price hikes have been labelled a 'disgrace' by Labour leader Jeremy Corbyn, and he warned that the increases "drives people away from public transport". Andy McDonald, the shadow transport secretary, said: "Today's rail fare increases are an affront to everyone who has had to endure years of chaos on Britain's railways. Falling standards and rising fares are a national disgrace. The government must now step in to freeze fares on the worst-performing routes."
However, the transport secretary Chris Grayling has claimed that it is actually the trade unions who are to blame for the latest hikes. He has suggested that their demand for higher pay rises and their threats of strikes have forced the government and rail companies to raise their prices.
"The reality is the fare increases are higher than they should be because the unions demand - with threats of national strikes if they don't get them - higher pay rises than anybody else," said Mr Grayling. He also claimed that the government has made a 'record investment' in the country's railway network, and announced that child fares will be extended to 16 and 17-year-olds who are in full-time education or training, starting from September this year. According to the government, under the new system up to 1.2 million young people will benefit from half-price travel fares by the end of 2019.
Although the government have pointed the blame towards the trade unions, the general secretary of the Rail, Maritime and Transport Union, Mick Cash, has claimed the problems are down to the government, and "caused by privatisation of the railways". The RMT said it was 'scandalous' that railway workers were being blamed for the price hikes.
"The most reliable thing about our railways is the cash that goes to private shareholders each year," said Frances O'Grady, general secretary of the Trades Union Congress. "But with the most expensive fares in Europe, that can't be right. It's rewarding failure and taking money away that should be invested in better services. It's time to take the railways back into public hands. Every penny from every fare should go back into the railways. The number one priority should be running a world-class railway service, not private profit."