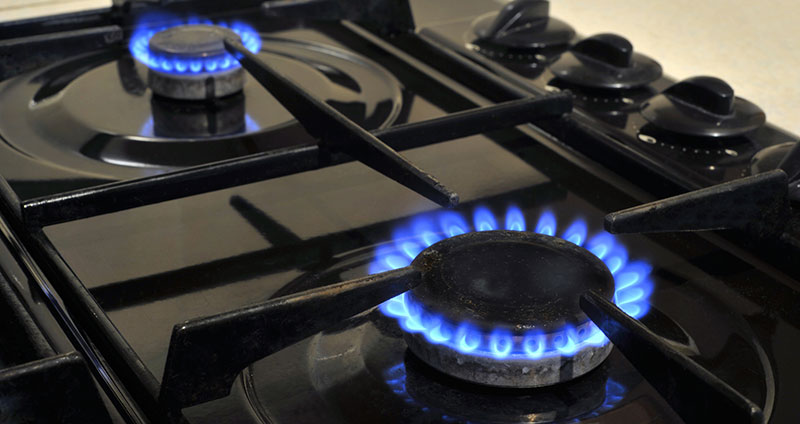 PRESS RELEASE: Confused Energy Customers Facing "Price Shock"
Nearly one in three households want face to face or phone advice on switching energy provider
Despite the Government raising the prospect of energy price caps because of high rates, consumers still aren't taking the initiative to try and save money themselves by switching
Two in five households have either never switched or not moved for more than five years
Gas and electricity bills are increasing by as much as 18% this year
Nearly one in three households want verbal support, through face-to-face or phone advice, on how to switch energy suppliers as price rises on gas and electricity bills of up to 18% come into effect, new research from www.moneyexpert.com1 shows.
Its nationwide study found 29% of households – the equivalent of 7.9 million customers – would welcome phone or face-to-face support to find the most competitive gas and electricity prices with around two million preferring face-to-face support. That rises to 33% among over-55s with 10% of older households welcoming face-to-face advice.
Nearly half (46%) of those who have never switched, or not moved for five years, admit they do not understand how their energy bill is worked out. By contrast two-thirds (66%) of those who have moved say they understand how their bill is calculated.
Regulator OFGEM estimates1 the average household can save around £232 a year by switching ahead of a range of price announcements from the Big Six suppliers which range from price freezes at British Gas and electricity price increases of 18.1% at EDF.
The research from MoneyExpert.com, which has helped 500,000 customers switch in five years, shows one in five households – around 5.4 million – have never moved supplier while another 18% have not moved for more than five years. Around 58% say they are happy with their current deal but nearly a third (31%) admit they do not understand how to switch.
Despite repeated education campaigns, people aren't reducing their electricity consumption to save the planet or reduce their bills, 13% of households do not try to keep their bills down by switching off lights and choosing energy saving appliances.
Mike Rowe, Chief Operations Officer, at MoneyExpert.com said: "Every gas and electricity customer should shop around as price rises are being pushed through by almost all major suppliers but the issue is that millions are not confident about moving.
"Switching online suits most customers but it is clear that millions prefer guidance on how to it and would welcome face-to-face or phone support on making the move.
"That is understandable when price tariffs include a wide range of options including standard variable and fixed tariffs. Our own experience shows more than half of those who move supplier would never have done so unless they had been contacted."
MoneyExpert.com's figures show 36% of energy customers believe the part of the country they live in affects their bill while one in five (18%) believe whether they pay by direct debit has no impact on the price they pay.
The table below shows how people would prefer to switch their energy supplier around the country
| | | | |
| --- | --- | --- | --- |
| REGION | ONLINE BY MYSELF                                  | PHONE ADVICE | FACE TO FACE ADVICE |
| North East | 60% | 26% | 8% |
| North West | 62% | 21% | 6% |
| Yorkshire & Humberside | 65% | 26% | 5% |
| East Midlands | 61% | 19% | 10% |
| West Midlands | 62% | 20% | 11% |
| East of England | 69% | 20% | 6% |
| London | 61% | 24% | 6% |
| South East | 63% | 22% | 5% |
| South West | 67% | 20% | 9% |
| Wales | 64% | 22% | 8% |
| Scotland | 61% | 17% | 9% |
| Northern Ireland | 50% | 23% | 16% |
Customers can get advice fromMoneyExpert.com on switching by calling 0800 011 1395 or emailing [email protected]
Ends
Notes to editors
1 Independent research conducted by Opinium among a sample of 2,011 UK household decision makers between April 7th and 12th 2017
2https://www.ofgem.gov.uk/publications-and-updates/infographic-bills-prices-and-profits
For more information, please contact:
Citigate Dewe Rogerson
Kevan Reilly/Ewan Robertson
0207 282 1096/2981
About MoneyExpert.com
MoneyExpert is one of the UK's leading price comparison websites and has been helping people find the best finance deals for over 20 years. We compare current accounts, mortgages, savings accounts, credit cards, personal loans, prepaid cards, debt management plans, utilities & insurance products. MoneyExpert has helped more than 500,000 people save money on their energy bills over the last five years.
MONEYEXPERT.COM 2015 MONEYEXPERT LIMITED REGISTERED IN ENGLAND. REGISTERED NUMBER 04765843. REGISTERED OFFICE: MONEYEXPERT LIMITED, HUXLEY HOUSE, WEYSIDE PARK, CATTESHALL LANE, GODALMING, GU7 1XE. DATA PROTECTION LICENCE NUMBER Z8204138. MONEYEXPERT LIMITED IS AUTHORISED AND REGULATED BY THE FINANCIAL CONDUCT AUTHORITY FRN 679652