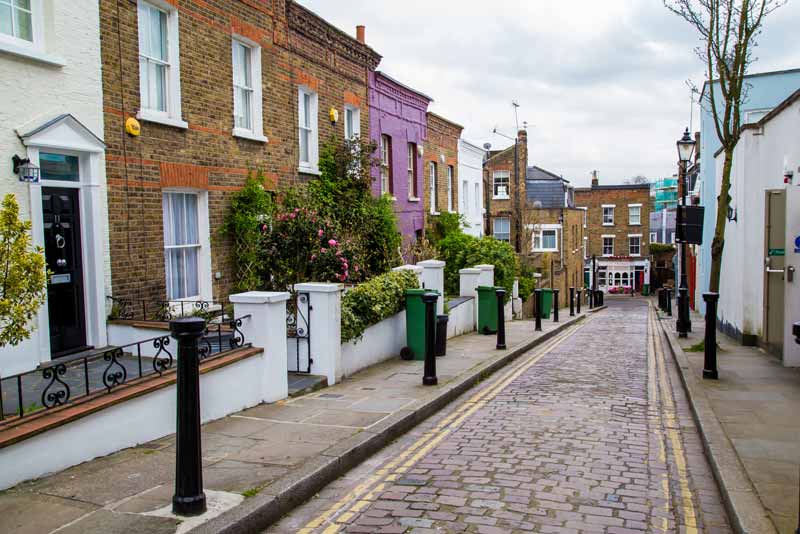 Property Market Showing Some Signs of Shifting in Favour of First-Time Buyers
The ONS joins others in reporting some stagnancy in house price movement across much of the UK, meanwhile low mortgage rates and reduced buy-to-let activity look to be improving the situation for first-time buyers.
The ONS reports nationwide house price growth at +4.1% for the year to March following a steady decrease in house price inflation since June 2016, when the annual growth rate was +9.4%. Halifax's house price index published last month told a similar, if more severe story, with annual house price growth at a four year low of +3.8% by their estimate.
The average property price according to the ONS is currently just shy of £216,000 - up £9,000 since last March, but down £1,000 since last month. On a monthly basis, prices were down in every English region except Yorkshire and the Humber, and the East Midlands, where there was no change. In London, the average house price fell from £479,000 to £472,000 between February and March. This -1.5% change was the second largest of any English region except the North East, where prices changed by a narrowly larger margin of -1.7%.
Within the City of London district specifically, performance was even worse. In fact, of all of the local authority districts in the UK, annual price change in the City of London was second from bottom, at -6.4%, although prices are still high, at an average of £743,781.
Samuel Tombs of Pantheon Macroeconomics said that the outlook for prices in London is sluggish. The housing market in general is in "its softest patch for several years", he explained.
He went on: "Looking ahead, it is very hard to see growth in central London prices recovering, given that valuations look stretched, the financial sector is facing an uncertain post-Brexit future and volatility in sterling is undermining property's safe-haven appeal for overseas investors.
"Across the rest of the UK, house price growth looks set to remain dampened by sluggish growth in wages and the loan-to-income limits imposed on lenders."
Nonetheless, it is expected that the continuing shortage of new properties on the market will provide some bedrock preventing prices from falling too far. Meanwhile, lower than usual price growth will do little to incentivise developers, so without some kind of drastic change from elsewhere it looks like prices are simply unlikely to move sharply at all, neither up nor down.
While it is bad news for developers, and to an extent home movers, sluggish price growth will be welcomed by first-time buyers, who will be hoping that current market conditions give wage growth something of a chance to catch up with house price growth in a way not seen for some time.
However, wage growth is not currently showing signs of making up the shortfall. Indeed average weekly earning increased in nominal terms over the last year by just 2.4% including bonuses, and 2.1% excluding bonuses. Adjusted for inflation, this equated to change of +0.1% and -0.2% respectively.
According to the CML, the average first-time buyer taking out a mortgage in March this year borrowed 3.53 times their annual income - up from 3.46 a year ago. This amounted to a loan worth £133,500, at an average loan-to-value of 82.2%. The average LTV is down from 83.9% in February 2017, and down from 82.6% in March 2016.
There is one glimmer of hope for prospective first-time buyers, beyond slow price growth, in that steadily fewer and fewer properties are being snapped up by private landlords. Since the stamp duty surcharge introduced in April 2016, the number of buy-to-let mortgages issued has fallen by half, with 71,100 issued in the year to March, compared to 142,100 the year before.
The starkness of that change is reasonably misleading, however given the massive surge in BTL lending in March ahead of the stamp duty changes. However, even on a shorter timeframe, growth in lending to first-time buyers outperformed growth in lending to landlords. Between February and March, lending to first-time buyers increased by 29% in value, compared to growth of just 4% in lending to landlords.
CML director Paul Smee said: "The relatively sluggish activity among home-movers stands in contrast to the growth in first-time buyer and remortgage activity, but in aggregate the market is showing broadly the levels of activity we expected. As we head into the summer, we expect a continuation of these trends, with both first-time buyer and remortgage lending expected to maintain momentum in the light of the very attractive deals currently available."
While poor wage growth is holding first time buyers back, there are various other signs that the market may be gradually tipping in their favour. Slow price growth, less competition from buy-to-let landlords and consistently low mortgage rates (including some record lows) are all positive signs for those looking to get a foot on the property ladder. Should development rates start to pick up, all the better.