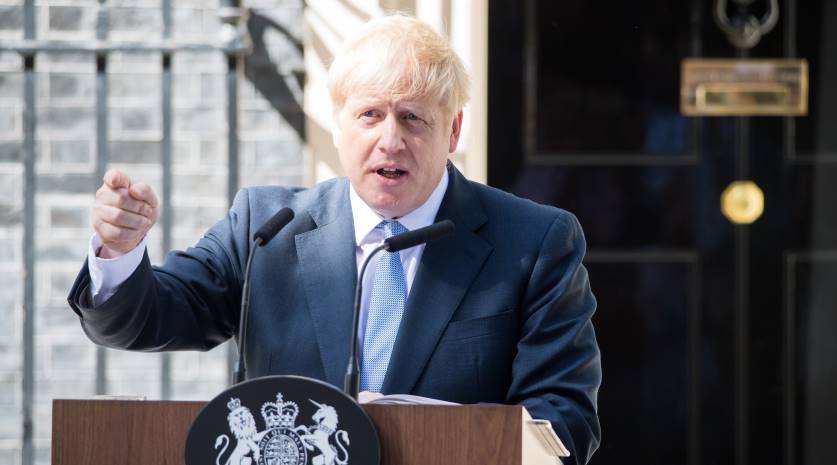 Pound Jumps After Conservatives Win Landslide Election Victory
The pound made its biggest jump against the dollar in nearly three years after it was clear the Conservatives had won a big majority in the General Election.
Boris Johnson's Conservative Party won the 2019 General Election by an overwhelming 365 seats to Labour's 203. News of the result instantly resulted in a jump in the value of the pound against both the dollar and the euro. Sterling rose by more than 3 cents against the dollar up to $1.35, the highest its been since May last year. It also reached the €1.20 mark, a level not seen since just after the Brexit referendum in 2016.
"Many traders were caught off-guard by the size of the majority and this may push the pound even higher than previous predictions," said Nigel Green, chief executive of financial adviser deVere Group. "We could see bullish traders now take it to $1.38 or maybe even as high as $1.40."
Shares in British stocks across multiple industries also rose overnight, including in the energy, retail, travel and leisure sectors. Carolyn Fairbairn, director-general of the Confederation of British Industry, welcomed the election result as the beginning of the end of the uncertainty that has plagued the UK economy since the Brexit referendum.
"It certainly narrows the future options, and I think the fact that we now have a prime minister with a very strong mandate to govern is welcome," said Ms Fairbairn. "It's a question of how it's used and the real work I think starts now.
"It's very, very important to rebuild business confidence, there are some very important things that need to happen quickly on that including reassurance around the no-deal Brexit options for next year. Businesses do not want to face another no-deal cliff-edge next year. They also want to see pro-enterprise policies come through very quickly now."
Neil Wilson, chief market analyst at Markets.com, said: "For the markets and for business this is the perfect result – a clear majority for the Tories, the Corbyn risk nullified entirely, a major reduction in uncertainty around Brexit and even a quick budget to inject the economy with some added impetus.
"The only doubts are around the next phase of Brexit – the future relationship – but with a large majority the government will be in a better place to negotiate and do what it needs to do."