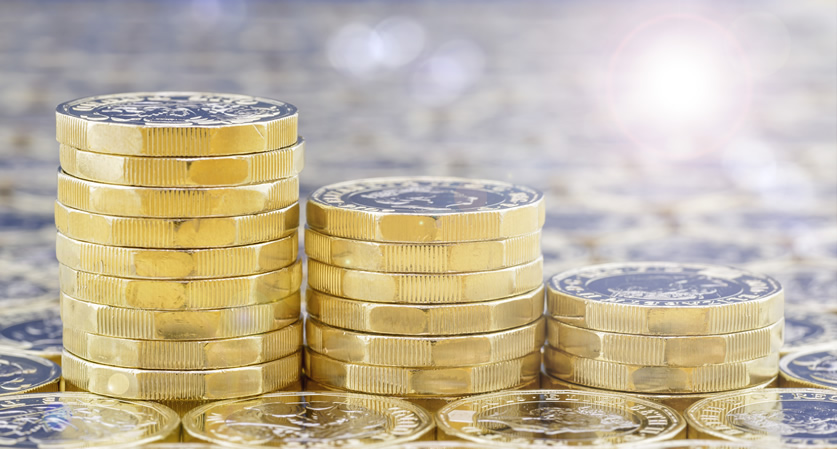 Pound Drops Again to Lowest Level in Three Years
The pound has fallen to its lowest level against the dollar since 2016, amid talk in Westminster of a General Election.
Pound sterling fell to below $1.20 today, its lowest level since October 2016, while a pound is now worth less than €1.10. The drop came after Downing Street announced it would call a snap general election on October 14 if rebel MPs managed to delay Brexit any further.
"The pound has been in a steady drift lower throughout the day and has fallen by around 1% against the US dollar to once more trade near the 1.20 dollar handle and languish not far from multi-decade lows," said David Cheetham, chief market analyst at financial trading company XTB.
"Generally speaking an election brings raised levels of uncertainty and is therefore negative near-term for the currency, but there's also another effect at play here. The prospect of an election also offers not just the avoidance of no deal but the possibility, however small it may seem at present, of a surge in support for remain and growing calls for a second referendum."
Before the EU referendum in 2016, the pound was trading at around $1.50, after which it has since plummeted. And the increasing threat of a no-deal Brexit since Boris Johnson became Prime Minister has only caused more uncertainty to further weaken the currency. And the latest announcement of a possible general election and another potential change of government has caused the pound to fall once again.
Jane Foley, senior currency strategist at Rabobank, told the BBC: "Currencies, as a rule, do not like uncertainty. The idea is that there could of course be a no-deal Brexit, which investors do not like. They do not like the idea of the uncertainty or the potential chaos that that could bring.
"If the members of Parliament do manage to block a no-deal Brexit at the end of next month, then that is likely to push sterling up. That said, political uncertainty and a general election will likely push sterling down. Sterling will remain a very vulnerable currency."
Sebastien Clements, a currency analyst at foreign exchange firm OFX, said: "Once again, the pound is closely resembling the behavior of an emerging market currency, where high volatility and extreme political uncertainty leave its movements near-impossible to predict. Many still believe that the British economy is healthier than the strength of its currency suggests, however in the face of a global slowdown, political uncertainty continues to anchor sterling on the downside."