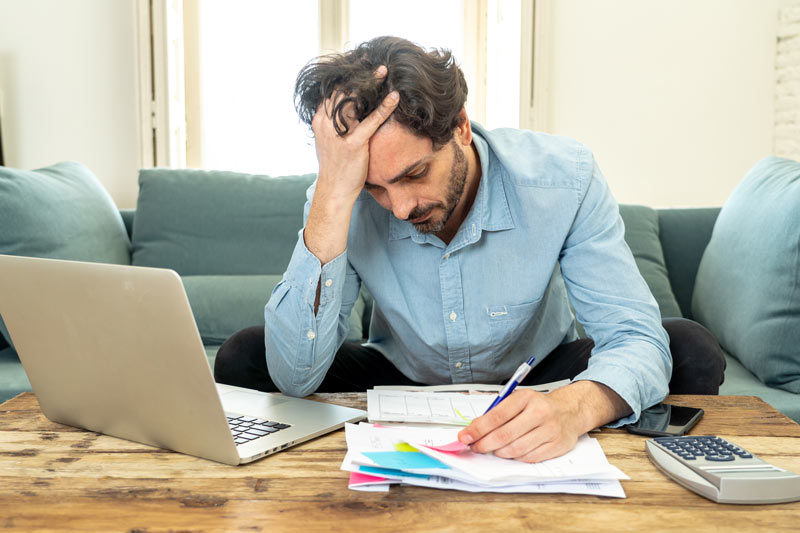 Personal Insolvencies at Highest Rate in 8 Years
More Britons are becoming insolvent than at any time since the years immediately following the financial crash.
30,879 people became insolvent between July and September this year, a 23% increase from the same quarter last year.
Much of the growth in personal insolvency was due to an increase in Individual Voluntary Arrangements (IVAs), up 22% year on year.
An IVA is a formal agreement made with creditors to pay all or part of a debtor's debts. It's a solution for people wishing to avoid bankruptcy and lets them retain more control over their assets. But if debtors fail to make the repayments negotiated with the creditor by the insolvency practitioners, they can become bankrupt.
Duncan Swift, president of the insolvency and restructuring trade association R3, said: "[These] figures provide a worrying insight into the state of personal finances."
He attributed the rise in insolvencies to weak wage growth; the predominance of insecure, casual employment; and the "economic and political turbulence" of the last 12 months.
While wage growth reached an 11-year high of 3.9% in the first half of the year, pay has a long way to go to make up for years of stagnation and growth below the rate of inflation in the years following the financial crisis.
The Office for National Statistics found median pay was up 2.9% in the 12 months to April 2019, but up just 0.9% when inflation was factored in. And wages were still 2.9%— or £18 a week—lower than they were in 2008.
Roger Smith, senior statistician at the ONS, said: "Earnings continued to increase in the latest year. In recent years this has been fastest among the lowest-paid occupations. However, taking inflation into account, real pay is still some way below its pre-crisis level."
R3's Swift said: "Although real wages have hit a recent high, they are still lower than they were before the financial crisis. Unemployment may be low but it's not necessarily secure for everyone."
Those factors have driven many Britons to the breaking point. R3 found that without assistance, 20% of British adults would find it difficult to pay an unexpected £20 bill. Two-thirds would struggle to pay a £500 bill.
Stuart Frith, president of R3, said those findings were "a worrying sign that many people do not have any kind of financial cushion to fall back on if needed."
"Many people are one unexpected bill away from losing financial stability. A missed payment for a relatively small amount can be the trigger for an escalation in debt that soon becomes impossible to juggle," he said.