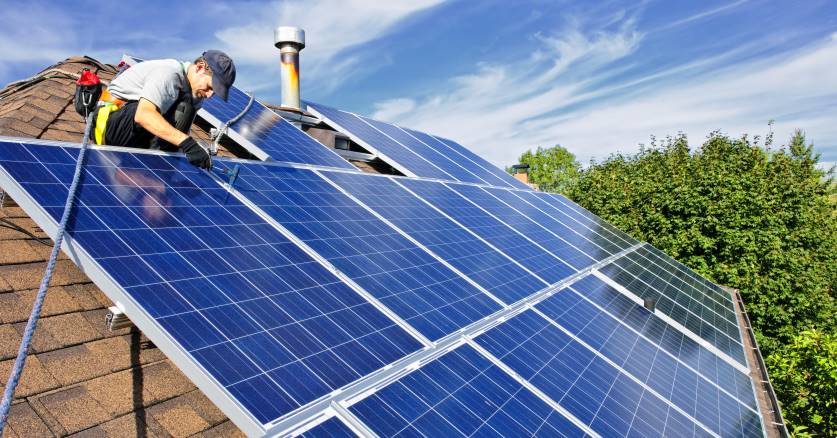 Labour Pledges to Upgrade Energy Efficiency of British Homes
The Labour Party has promised to upgrade almost every UK household's energy efficiency if it wins the next General Election.
Labour has claimed that under the party's plans, home improvements would help to cut the UK's carbon emissions by around 10%. According to the Labour leader Jeremy Corbyn, the project will help to create around 450,000 jobs across the UK while improving the energy efficiency of around 27 million homes.
The project, called 'Warm Homes for All', would be expected to cost around £250 billion, at an average of £9,300 per household. However, Labour claims that it will only cost the government around £60 billion, with the rest of the funding to come from savings on household energy bills.
The party hopes that its plans will help to reduce each home's energy bill by an average of £417 a year and will also eliminate fuel poverty in the UK within the next few years.
Under the plans, low-income households will be eligible for government grants for their home improvements, while wealthier households will be offered interest-free loans. Landlords will also be obliged to make sure that their properties are upgraded to the required level of energy efficiency.
"We cannot go on standing by while climate warming increases," said Jeremy Corbyn. "If we don't radically change course we face the threat of a hostile and dying planet. But Labour will turn that threat into an opportunity. We will tackle the climate crisis by putting wealth in the hands of the many not the few, with lower bills and more good jobs.
"By investing on a massive scale, we will usher in a green industrial revolution with good, clean jobs that will transform towns, cities and communities that have been held back and neglected for decades. At this election, the choice is clear – we can either take action to protect future generations, or allow the Tories to help fuel our planet's destruction."
Rebecca Long-Bailey, Labour's shadow business secretary, said: "Warm homes for all is one of the greatest investment projects since we rebuilt Britain's housing after the Second World War.
"Labour will offer every household in the UK the chance to bring the future into their homes – upgrading the fabric of their homes with insulation and cutting edge heating systems – tackling both climate change and extortionate bills."
However, a spokesperson for the Conservative Party said: "Tackling climate change is vital but independent experts and even Labour's own unions say their promises don't stack up. The reality is that Jeremy Corbyn's plans would wreck the economy, putting up bills for hardworking families – and preventing any real progress on climate change.
"Only Boris Johnson and the Conservatives have a proper plan to continue reducing carbon emissions faster than any other G20 country, building on the 400,000 low-carbon jobs we've already created, while keeping bills low."