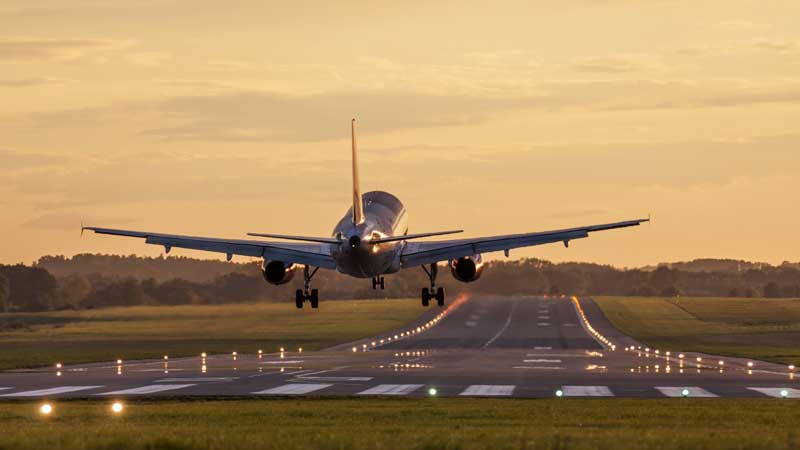 It Pays to Know Your Rights if Your Flight is Delayed
Flight delays and cancellations can easily ruin a holiday, but current EU regulations mean that you could be due compensation if you're affected, although studies suggest you may have to work to get what you're due.
According to a recent survey, delays and cancellations of flights ranked as the top complaint to do with holidays for people in the UK. And that's not surprising.
Luckily, EU directive EC261/2004 means that if your flight is cancelled or seriously delayed, then you could be due financial compensation of up to €600, depending on the length of the flight and the length of the delay.
However, as one set of statistics shows, some airlines fare better than others when it comes to actually accepting and processing claims.
The rule applies to any passengers that depart from an airport within an EU member state, or travelling to an EU member state on an airline that is itself based in an EU member state. The regulations do apply to flights to and from Switzerland, although it is not itself a member of the EU.
Prior to any financial compensation, if your flight is cancelled or delayed by two to three hours (depending on the actual distance of the flight), you're entitled to free phone calls and free meals and accommodation if appropriate to the timing of the delay. If you're flight is delayed by more than five hours you could be due a refund if you choose not to travel. The same applies if you are denied boarding for any reason out of your control – if the flight was overbooked, for example.
Importantly, so long as the delay or cancellation is not caused by 'extraordinary circumstances', then you could be due between €250 and €600 compensation. The amount of compensation due increases with the distance that you were meant to fly, and the length of the delay. If the flight distance is more than 3,500km, and it's delayed by more than four hours, you'll be due the maximum €600.
Now, this is a lot of money, and it's worth fighting for it if you believe that you're due compensation as some airlines are more hesitant than others to pay out. One recent study, using data from over 235,000 different passengers' claims, ranked various airlines across the world according to claims handling procedure.
Major airlines like EasyJet and Virgin didn't fare particularly well in the rankings, although an EasyJet spokesperson disputed the results, saying that the airline "has been commended by the UK's regulator, the CAA, for its handling of EU261 claims".
RyanAir was caught up in a dispute with the CAA in the latter stages of 2015 over "attempting to impose a contractual two-year time limit, from the date of the flight, for passengers to issue compensation claims at court".
The CAA's chief executive Andrew Haines said: "The law is clear that compensation must be paid if a flight is delayed for more than three hours by a routine technical fault. It is also clear that air passengers have up to six years to issue a compensation claim at court. This position was reaffirmed by the Court of Appeal last year.
"The CAA is committed to protecting the rights of air passengers and we are determined to ensure all airlines comply with this regulation. That is why we are announcing this latest action against Ryanair today as our recent work has shown that they are not complying with this consumer law.
"Our review of airline policies has already led to Jet2, Aer Lingus and Wizz Air changing their position. We will do everything in our power to ensure that passengers are receiving the support they need, and are legally entitled to, during and after disruption."
RyanAir disputed the CAA's claims, penning an open letter to the regulator, claiming that their policies are fully compliant with EU 261 regulations, including the six-year limit, as well as arguing that "RyanAir suffers fewer delays and cancellations than any other EU airline."
Often, when claims are refused by airlines, the dispute is over the definition of 'extraordinary circumstances'. One landmark court case in September 2015 ruled in favour of claimants against Dutch airline KLM that technical problems with the aeroplane did not class as extraordinary circumstances and therefore that compensation was due.
If you're unsure about what you might be due, speak to an adviser or dedicated claims manager who'll be able to help you with your case.