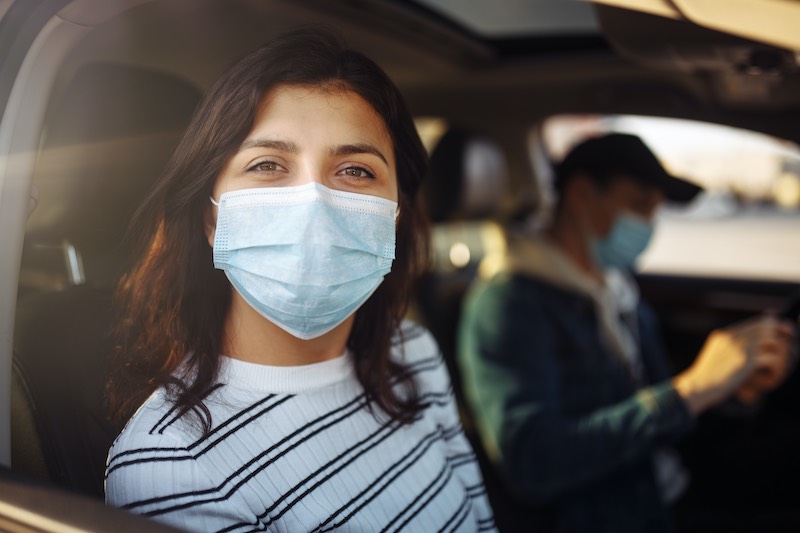 One in Three Drivers Found COVID Rules Confusing
It's not just Dominic Cummings. More than a third (36.5%) of motorists are baffled by driving restrictions during lockdowns and may have breached them.
Car finance broker Refused Car Finance quizzed 126 of its drivers, finding many have been unclear about what driving behaviours are permitted and prohibited during the pandemic.
More than a quarter of respondents reported that they have shared a car with someone outside their household or support bubble. The Department for Transport encourages people who usually carshare, such as to commute to work, to find alternative means of transport. But car-sharing can be permitted if you take appropriate precautions to minimise the risk of transmitting or catching the virus.
One of these precautions is wearing a mask when in a vehicle with someone from outside your household or support bubble. However, 87% of drivers surveyed said they don't wear face masks while driving even in those circumstances.
More worrying, 6.3% of respondents anonymously confessed to driving while they supposed to be self-isolating, either because they had tested positive for COVID-19 or had been in contact with someone who had. 7.9% admitted to driving while experiencing symptoms (presumably to test their vision.)
No one who is self-isolating due to positive infection, exposure or symptoms or members of their household should leave the home, including to drive. If you need essentials, you should ask family or friends to drop them off or arrange for online delivery.
Drivers have also been confused about what is allowed during the pandemic. From 4 July, people were able to drive to other parts of the UK and stay in hotels. However, just 16.7% of people took advantage of the staycation loophole.
The survey also revealed the ways the pandemic, lockdown restrictions and financial upheaval have impacted the car market. More than 80% of drivers said they hadn't bought, leased or financed a new or used vehicle since the pandemic began. This echoes a survey from CarGuide which found that the coronavirus crisis has stopped nearly a third (32%) of drivers from changing their car this year.
Brits have also been confused about whether their car insurance covers unnecessary journeys during lockdown. Last month, during the four-week lockdown in England, a number of media outlets repeated claims made by lawyer Nick Freeman that people could invalidate their insurance by heading out for any other purposes than shopping for necessities, picking up medical supplies, caring for a vulnerable person or getting to and from work if they can't work from home.
The Association of British Insurers (ABI) rubbished these claims. "During lockdown the government has advised against all but essential travel. Motor insurers continue to cover those using their vehicle for commuting to work and NHS volunteering without you having to first tell them," it clarified in a statement.
"You should follow government restrictions, but if you do use your car for non-essential travel, you will not risk invalidating your car insurance."