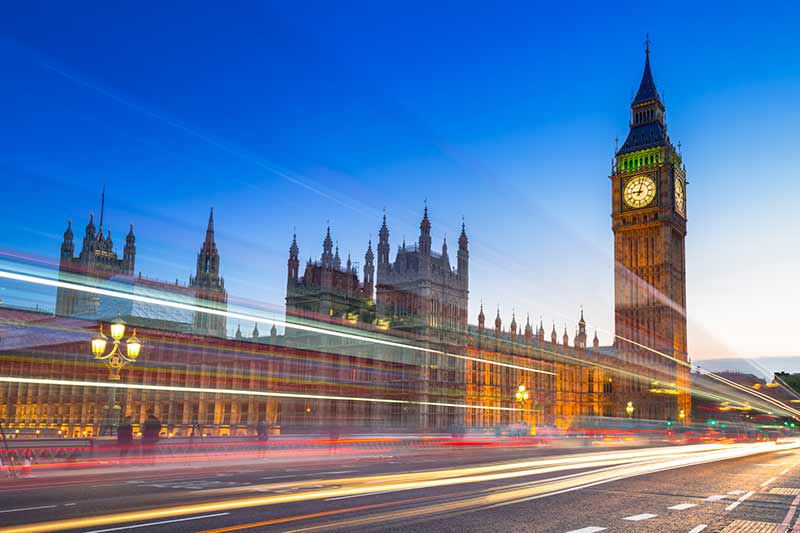 New Chancellor Hammond Signals 'New Phase' in UK Economy
The newly appointed Chancellor of the Exchequer, Philip Hammond, has promised to bring stability to the economy as it enters a "new phase" following the Brexit vote.
New Prime Minister Theresa May has entered Downing street and has embarked upon one of the most radical cabinet reshuffles in recent memory.
Among the more controversial changes is the appointment of Boris Johnson as Foreign Secretary, a move that has been met with a mixture of surprise and disbelief throughout the country and around the world.
Johnson moves into the position that was previously held by Hammond, who now replaces ousted George Osborne.
Hammond, who campaigned to remain in the EU despite earlier suspicions of Eurosceptic leanings, spoke to the BBC's Today programme to outline his position on the trajectory of the British economy, and how he plans to approach his new job, while holding cards close to his chest in terms of actual future policies.
Hammond described the "chilling effect" of the immediate aftermath of the referendum on the economy, and explained that the current post-referendum climate will define much of his work to begin with.
"We've seen an effect tin markets," he said, "we've seen business investment decisions being paused because businesses now want to take stock, want to understand how we will take forward our renegotiations with the European Union, what our aspirations are for the future trading relationship between Britain and the European Union.
"But what we've done over the last couple of weeks is move with significant speed to put win place a new government, which can start to deliver that certainty about the future."
His main challenge, as he understands it, is to send "signals of reassurance" to investors and businesses alike, in the wake of the upset, saying that he will begin by holding meetings with Mark Carney in others in order to "take stock" and fully assess the state of the economy at the moment.
This 'reassurance', it seems, will play a key part in his policies to come, as he said that he sees a lot of the current economic upset as being down to businesses and investors acting from a place of caution.
He said: "My initial judgement is that the immediate impact on the economy has come from business pausing decisions that they otherwise would have taken, investment decisions.
"And I think the most urgent thing that we need to do is send a signal to business about our intentions, our pragmatic approach to taking this agenda forward now, so that as we leave the European Union, we do so in a way that protects the British economy and ensures that Britain will remain an attractive destination for investments coming here from overseas, maintaining that flow of investment which has been creating the two and a half million jobs that we've created in this country since 2010."
As such, when it comes to exit negotiations, the most important task, as he sees it, is to outline basic principles terms, so that businesses and investors (and households) know the field that they are playing in, while actual ratification of a deal is a matter of less urgency.
This, he says, would massively reduce the uncertainty that is sending waves through the domestic and global economy at the moment, and would provide a relatively stable platform for future investment.
"If there's one thing that is damaging our economy today, right now," he said, "it's uncertainty for businesses that want to go ahead investing in new equipment and machinery, building new factories, creating new jobs.
"They want to know on what terms they will be able to sell into the single market of the European Union once Britain is outside that union."
He also made it clear that he wanted to "ensure access to the EU single market for our financial services industry in London"
Hammond also spoke more generally about how he plans to approach the task ahead of him, and on the pressing (for many) of the future of austerity and the aim of reducing the budget deficit.
He explained that he agreed wholly with the implementation of austerity back in 2010 as a response to the earlier financial crisis, and lauded its successes saying that "we are in an immeasurably stronger position today than we were in 2010".
However, he said, the British economy is now "entering a new phase" following the vote to leave the EU saying now that now "a different set of parameters" will be needed to work from, hinting that, at least for the time being, the likelihood is that austerity measures will be toned down at the very least.
He did maintain that ultimately eliminating the deficit was still an aim of the Conservative party, but refused to put a timeframe on it, echoing Osborne's earlier scrapping of the 2020 target, and of Theresa May's statement that "we should no longer seek to reach a budget surplus by the end of the Parliament".
Overall, the choice to appoint Hammond as Chancellor has been met with broadly positive responses, with the general tone being summed up fairly well by politics professor Tim Bale who described him as "not particularly inspiring but a safe choice".