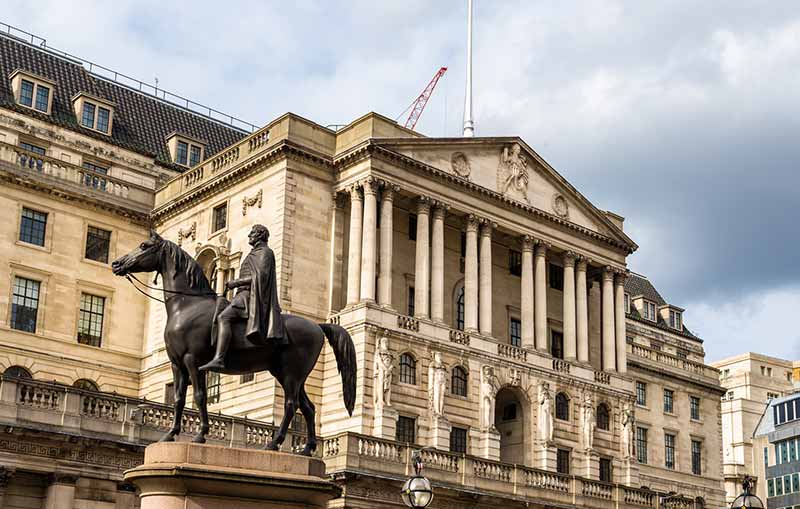 Bank Defies Expectations by Holding Base Rate at 0.5%
Despite a majority of economists, analysts and lenders predicting a cut to the Bank of England's base rate, the Monetary Policy Committee defied expectations and voted to maintain the rate at 0.5%
The MPC's post-meeting report said:  "At its meeting ending on 13 July 2016, the MPC voted by a majority of 8-1 to maintain Bank Rate at 0.5%, with one member voting for a cut in Bank Rate to 0.25%."
Expectation of a rate cut was so high that mortgage lenders began to price it into their products, dropping interest on fixed rate deals to record lows and increasing their tracker rates.
Mark Harris, CEO at SPF Private Clients, said: "Lenders are already factoring a rate cut into their pricing, with Santander increasing the premiums over base rate on some new products to protect its margins in readiness of a rate cut. Meanwhile, Scottish Widows increased the margin on its new trackers by 35 basis points [0.35%]."
This trend is expected to continue as, although the base rate remained unchanged at 0.5% this time around, a rate cut is still expected to come soon.
As Harris explained, this is "good news for first-time buyers, home movers and those remortgaging as the mortgage market is set to become even more competitive".
Trinity Financial's Aaron Strutt agrees that "fixed rate mortgages are set to carry on getting cheaper".
The expectation now is that a rate cut is likely to come when the MPC meets in August and, as the Bank's chief economist Andy Haldane explained, a rate cut is just one of the various measures likely to be employed in order to maintain economic stability and resilience in the wake of the Brexit vote.
The report from the MPC's meeting said: "The precise size and nature of any stimulatory measures will be determined during the August forecast and the Inflation Report round."
In August, the report said, "most members of the Committee expect monetary policy to be loosened" in the absence of "a further worsening in the trade-off between supporting growth and returning inflation to target on a sustainable basis".
Haldane, whose comments come from a speech made on the 30th June, but released on Friday, said that the Bank will need to work hard to balance the economy in the immediate future and to generate a climate that will stop the "pausing and trimming in [business'] hiring and investment plans" that has already been seen.
He argued that too much action would be better than too little, given the current economic landscape. He said, making reference to his namesake Andy Dufresne from the Shawshank Redemption: "I would rather run the risk of taking a sledgehammer to crack a nut than taking a miniature rock hammer to tunnel my way out of prison – like another Andy, the one in the Shawshank Redemption. And yes I know Andy did eventually escape. But it did take him 20 years. The MPC does not have that same 'luxury'."
Nonetheless, he did argue that we are unlikely to see a full on crash, at least based on what we know now, but that we are likely to see some slowdown in the economy.
"While companies and consumers might not be slamming on the brakes and going into reverse as in 2008," he said, "some are likely to be going down a few gears, perhaps even moving into neutral.
"External economists expect the UK economy to tread water over the next few quarters. That means the amount of slack in the UK economy is likely to begin steadily rising in the period ahead, perhaps causing unemployment to rise."
He said that: "there is no sense of slash and burn. But there is a strong sense of trim and singe."
He also assured that comparisons to today's situation and the financial crash of 2008 were unfounded and that we are unlikely to see a crisis of that magnitude this time around.
""The situation today could not be more different," he said. "The UK banking system is, by an order of magnitude, better capitalised and more liquid than then."
The fall in the pound, Haldane said, could provide a necessary boost to keep underlying economic performance relatively healthy as it could bring the Bank's long standing target of 2% inflation closer to being within reach.