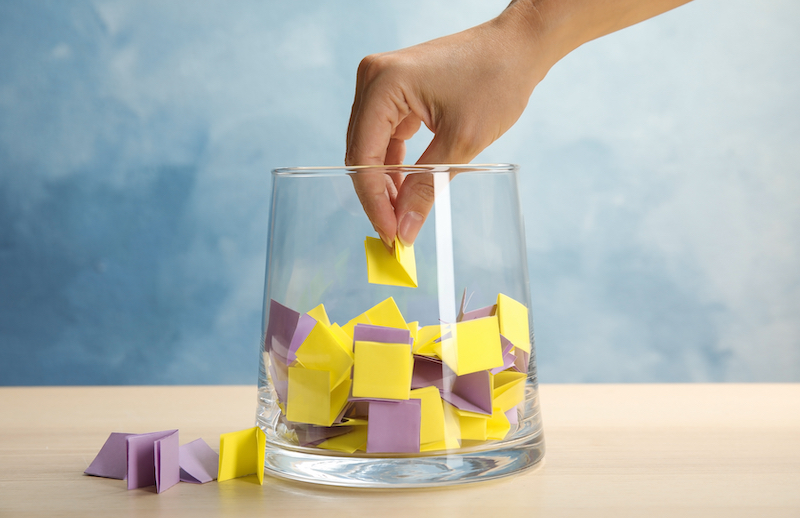 Nationwide Launches £1m Monthly Prize Draw
Starting from September, Nationwide Building Society will hand out £1 million in prizes each month, with all customers eligible for the drawing.
The building society's new Members Prize Draw will give out 8,008 prizes each month: 8,000 gifts of £100, five of £10,000, two of £25,000 and a grand prize of £100,000.
You're entered into the monthly drawing if you hold a Nationwide mortgage, savings account or current account, are aged 18 and over and living in England, Scotland or Wales. Due to the way prize draws are regulated in Northern Ireland, the offer isn't extended to customers there.
Eligible Nationwide members have an equal chance of winning each month, regardless of how many Nationwide products they have or how much they have deposited in them. With 14.2 million members eligible, the odds of snagging a prize are currently one in 1,750. Those odds could chance in each successive month if more customers sign up.
Members can opt-out of the drawing if they wish. Additionally, people who aren't members of the building society can secure a slot in the drawing by opening a savings account by the end of August and depositing at least £1.
The first drawing will take place on Tuesday, 14 September and each successive draw will occur on the second Tuesday of every month. Payments will be made through transfer to a Nationwide current or savings account or by cheque, usually within four weeks of the drawing.

The new lottery is one of several cash drawings Nationwide has launched in recent years. The building society says it's a way to reward savers at a time when interest rates are at rock bottom lows.
Last year Nationwide launched an ISA prize draw, giving members a chance to win the full annual ISA allowance of £20,000. Another drawing hands out cash to those with a Mutual Reward Bond, with members granting one entry for every £100 they save. More than 300 members have won prizes of £10,000 each through the Mutual Bund drawing.
Additionally, the building society's Start to Save easy-access savings account, introduced last February, gives new savers a jump with a quarterly lottery for hundreds of £100 prizes. The prize fund is 1% of the total balance of Start to Save accounts in the three months leading up to the drawing. At the outset, the odds of snagging a prize were one in 67, significantly better than the 1 in 34,500 odds on National Savings & Investment's Premium Bond prizes.
Louise Prior, Nationwide's director of membership propositions, said: "The launch of our Member Prize Draw is another example to show why it's worthwhile being a member of Nationwide Building Society. It is about giving even more back to our members on top of the benefits we already offer.
"We believe it's important that lots of members can benefit from the Member Prize Draw, which is why we are giving more than 8,000 members the chance to share in a prize pot of £1m each month. And what's more, members don't need to do anything to take part—as long as they have at least one of our mortgages, savings accounts or current accounts then they are automatically entered."

It recently emerged that nearly three-quarters of holders of NS&I's Premium Bonds have never won a penny, despite having £80 billion deposited in their accounts and the drawings running for 14 years. Treasury-backed bank hands out £1 million in prizes each month. But with 21.4 million members eligible, the odds of winning are remote.