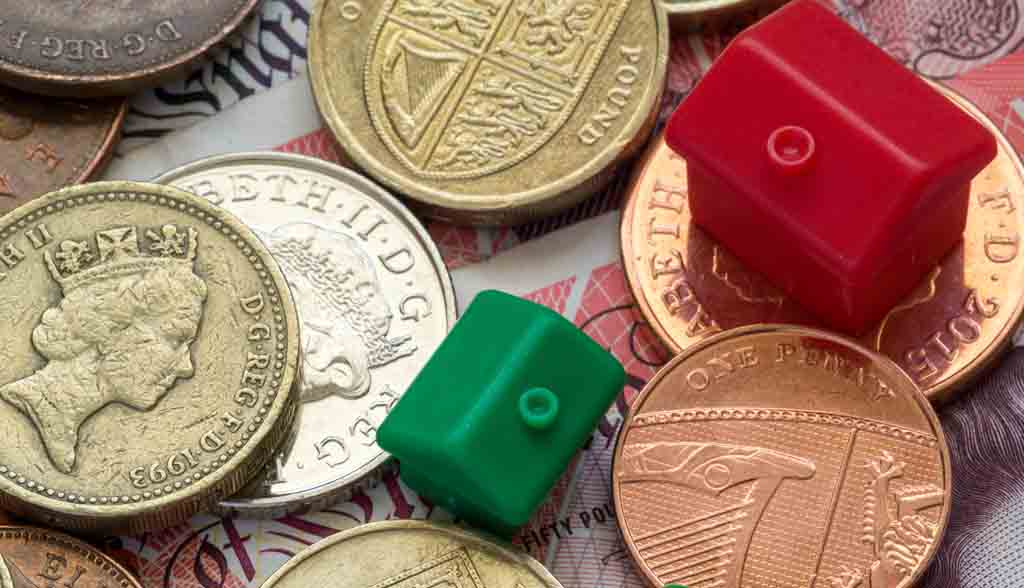 Nationwide: House Prices up by 0.2% in April
Nationwide Building Society have released their latest figures on the housing market, showing slowed growth from March to April, with various factors contributing to reduced activity.
The rate of house annual price growth slowed from 5.7% in March to 4.9% in April, with average prices going up by just 0.2% over the month.
Following this increase, the average house price in the UK is now at £202,436, according to Nationwide's figures.
Nationwide's chief economist Robert Gardner suggested that the dip in April is likely to be down to particular high figures for the first quarter of this year that came about as a result of a surge in activity ahead of the stamp duty hike.
He said: "It may be that the surge in house purchase activity resulting from the increase to stamp duty on second homes from 1st of April provided a temporary boost to prices in March."
This reflects data from HMRC that showed record levels of property transactions in March, with 165,400 in total beating the previous high of 149,000 recorded in January 2007.
He also pointed out that this slowed growth in April was a return to a more typical price inflation rate, rather than a sign of an actual dip in the market.
"This slowdown returns the annual pace of house price growth to the fairly narrow range between 3% and 5% that had been prevailing since the summer of 2015."
While Nationwide's figures showed growth, albeit slow, other data, from the Land Registry, tell a slightly different story.
Part of the reason for the disparity is to do with the actual samples used to calculate change in prices. Nationwide's figures are "based on its mortgage offers and so may suffer from sampling issues" said Samuel Tombs of Pantheon Macroeconomics.
According to the Land Registry's figures, house prices in England and Wales fell by 0.5% in March (their data for April is not yet available), and they also estimated the average property price to be lower than Nationwide did, at £189,901.
Looking to the future, opinion is somewhat divided over which direction the market will go in.
Gardner is among many now sharing the opinion that market activity is likely to continue to fall in the coming months.
"House purchase activity is likely to fall in the months ahead given the number of purchasers that brought forward transactions.
"The recovery thereafter may also be fairly gradual, especially in the BTL sector, where a wealth of other policy changes such as the reduction in tax relief for landlords from 2017 are likely to exert an ongoing drag."
However, he went on to say: "It is possible that the recent pattern of strong employment growth, rising real earnings, low borrowing costs and constrained supply will tilt the demand/supply balance in favour of sellers and exert upward pressure on price growth once again in the quarters ahead."
IHS Global Insights chief UK economist Howard Archer expects the upcoming EU referendum to affect price movement.
"We expect housing market activity to regain limited momentum in the second half of 2016, on the assumption that a vote to stay in the EU reduces uncertainty and supports a pickup in economic activity.
"A vote to leave the EU would be liable to see a marked hit to UK economic activity over the rest of this year and in 2017 amid heightened uncertainties, which would likely weigh down heavily on the housing market."