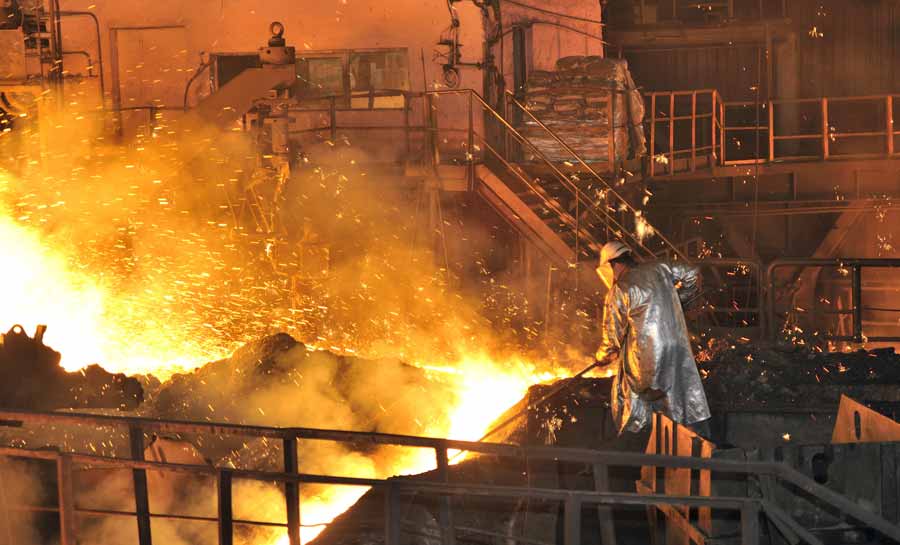 Liberty House to Formally Bid for Tata Steel
Commodities group Liberty House, headed by Sanjeev Gupta had revealed that it will now be submitting a formal bid to take on Tata Steel's UK operations, after weeks of deliberation.
Gupta's company was among the first to put their name into the hat after Tata Steel announced their intention to close down their now £1 million-a-day loss making operations here in the UK.
The business includes major plants in Port Talbot and Rotherham, where between them some 5,300 workers are employed.
A spokesman for Liberty said: "We can confirm that Liberty will submit a letter of intent to Tata Steel on Tuesday and has put in place a strong internal transaction team and panel of leading external advisers to take the bid forward."
Liberty are being advised on the purchase by Australian bank Macquarie, as well as various former executives from Tata Steel. These executives include the now former head of Tata's Long Products arm, Jon Bolton.
When Gupta first revealed his interest in taking on the Tata operations, he argued for various concessions in including subsidised or reduced energy costs that would make his takeover more viable.
His plan regarding the Port Talbot plant involves converting the existing blast furnaces into electric arc furnaces that work from domestically sourced scrap steel rather than from foreign sourced raw materials.
This, along with the reduced energy costs, would make the business profitable again, Gupta argued, although he admitted that this would be a long process.
Another hurdle to profitability is the expensive pensions scheme looming over the business.
The government recently announced that, in order to push the sales process along, they would be willing to offer financial help to any potential buyer of Tata Steel's UK operations.
They have offered to buy a stake of up to 25% in the business, as well as offering hundreds of millions of pounds worth of financing and loans options to any potential buyer.
Tata have said that they would prefer for a single buyer to take on the whole of their remaining portfolio, rather than a more granular approach with different companies taking on different parts of the business.
Liberty fit this bill, and have already bought out parts of Tata's business over the last few years.
Last year they bought Tata's business in Scotland, which has been being run by Jon Bolton since the acquisition. They also bought and spent two years re-opening one of Tata's plants in Newport.
Another bid is expected to be submitted by a new group called Excalibur Steel UK Limited, formed by Tata Managers including the head of the group's UK strip steel business, Stuart Wilkie, and investment banker Mark Rhydderych-Roberts, who has been appointed as a non-executive director.
These two are so far thought to be the only contenders for a full takeover. An investment firm called Greybull Capital already took over Tata Steel's operation in Scunthorpe for a nominal fee, but are not expected to put in further bids for the whole business.