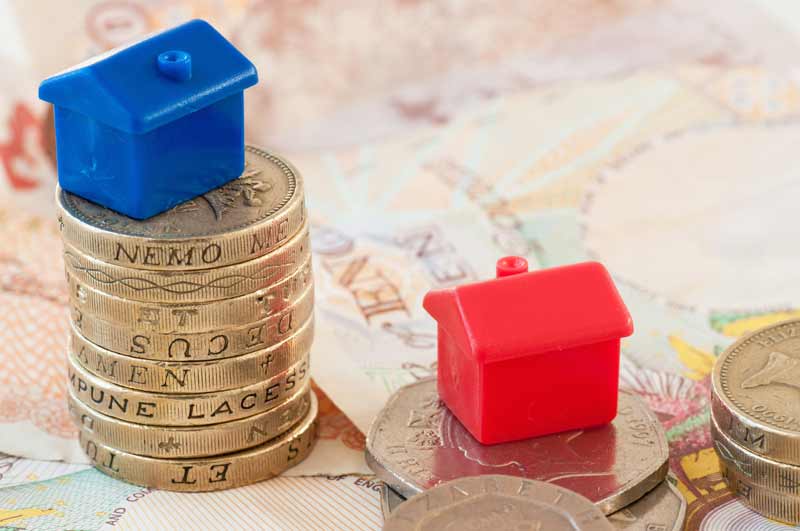 Nationwide: House Price Growth Slows in May
Nationwide Building Society have released their latest house price indices, showing that annual property price inflation fell in May, following the stamp duty increase in April.
According to Nationwide, house price growth in the year to May was at 4.7%, down from 4.9% in April. On a monthly basis, prices still went up by 0.2%, showing no change from equivalent figure for April, bringing the average UK property price up to £204,368. These figures will vary from those given by other estate agents, and those from the Land Registry, given the different source data. We can expect more data from more sources in the coming weeks, giving a fuller picture of the housing market as it stands at the moment.
Various reports recently have shown activity in the housing market to be slowing in the aftermath of the huge boost seen from private landlords and second home owners in preparation for the 3% stamp duty hike introduced on April 1st.
And since the beginning of May, some analysts have been predicting a slowdown in prices, as demand from buy-to-let investors drops, and affordability gets increasingly stretched.
The Bank of England reported a sharp drop in mortgage activity in April, with total lending increasing in value by £281 million, compared to a staggering £7.4 billion increase in March.
A recent report from macro-researching consultancy firm Fathom Consulting showed that income to house price ratios are now "within a whisker" to their pre-crash peak, with the average property now costing some 6.1 times more than average annual earnings.
While steadily increasing wages and employment, as well as widespread availability of cheap mortgages, have worked to boost demand, this same demand has pushed prices up to almost prohibitive levels. Paul Smith, who runs a chain of UK estate agents, made the case that we have "now neared the limit in terms of price rises".
And now we may be seeing the first signs that a slowdown may be on the cards, although given the unrepresentatively large surge in activity and price growth over March, these figures aren't yet enough to be sign of a trend.
Nationwide chief economist Robert Gardner made this very point, saying: "In the near term, it's going to be difficult to gauge the underlying strength of activity in the housing market due to the volatility generated by the stamp duty changes that took effect from 1 April."
Further, both Gardner and former Rics chairman Jeremy Leaf argue that the slight increase in the month to May despite a turbulent March and April is a sign that some underlying momentum is still there, especially given that the factors driving demand are still present.
Gardner said: "House purchase activity is likely to fall in the months ahead given the number of purchasers that brought forward transactions. However, it is possible that the recent pattern of strong employment growth, rising real earnings, low borrowing costs and constrained supply will tilt the demand/supply balance in favour of sellers and exert upward pressure on price growth once again in the quarters ahead."
And Leaf said: "The slowdown in price growth is not as bad a comedown as one might expect following the rush from landlords and second home buyers. The figures are also indicative of a relatively strong underlying market."
Howard Archer at IHS Global Insight argued that, at least in the coming months, the various factors contributing to slowing in the market will override any upwards momentum that exists now and, like many before him, cited uncertainty over the upcoming EU referendum as a pervading force that is likely to stymie any price rises for the time being as investment activity generally stays low.
He said: "The strong suspicion is that housing market activity will be pressurised in the immediate term by a combination of weakened interest from the buy-to-let and second home sectors as well as heightened concerns and uncertainties over the UK economic outlook, particularly in the run-up to June's referendum on EU membership.
"Consistent with this, the RICS reported the first fall in buyer enquiries in April since March 2015. Furthermore, buyer enquiries fell at the fastest rate since August 2008. Consequently, house prices are likely to be soft for the next few months."