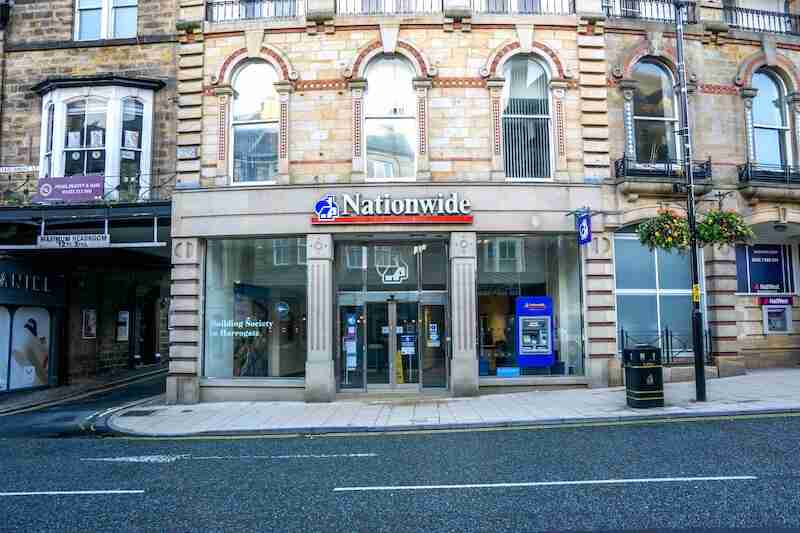 Nationwide Attracted the Most Current Account Customers Between 2016 and 2021
Nationwide Building Society has gained the most customers through the Current Account Switch Service (CASS) since 2016, while Barclays has lost the most accounts, the latest figures from Pay.UK reveal.
Between the fourth quarter of 2016 and the fourth quarter of 2021, Nationwide gained a net 661,375 current account customers, nearly double the 353,173 customers added by runner-up Santander. Halifax came in third place, signing up a net 333,853 current account customers over the five years.
Digital challengers Starling and Monzo also lured current account switchers, each gaining around 150,000 between 2016 and 2021.
Meanwhile, Barclays lost a net 475,483 customers through the switching service, although it remains the UK's largest current account provider. Also losing more current account customers than they gained were high-street giants NatWest (net loss of 272.119), its stablemate RBS (266,881), and Lloyds Bank (211,298).
But Santander has been the biggest winner recently, gaining a net 36,494 during the last quarter of 2021. Many of those joiners were enticed by Santander's £130 cashback offer, which it increased to £140 in January. While Santander has withdrawn that particular carrot, its 123 current account still offers between 1 to 3% cashback on household bills - more valuable than ever with energy bills at historic highs.
Meanwhile, Nationwide ended its five-year run strongly, adding 33,691 customers in the final lap. The country's largest building society has been winning customers with a £125 switching offer, in place since August 2021.
Meanwhile, app-based banks Starling and Monzo also added customers (10,364 and 3,068, respectively), but their growth is slowing. Monzo's net gains were its worst quarterly performance in over three years, while Starling added its fewest customers in two years. However, that hasn't dented the startups' valuations. Starling recently bagged an additional £130.5 million from existing investors, doubling its valuation to more than £2.5 billion.
HSBC, including brand First Direct, lost the most current account customers between October and December (14,875). However, these figures partly reflect the closure of its brand M&S Bank.
Over the same period, TSB shed 13,911 current accounts, and Barclays was down a further 11,669 customers by the end of the year.
Meanwhile, current account switching saw a major boost in the first quarter of 2022. Although their destinations haven't been revealed yet (that data lags a quarter behind), 196,964 customers moved to new current account providers through the service between January and March. That's 41% higher than the same period in 2021. The uptick reflects both an easing of pandemic worries and growing customer scrutiny of their finances.
David Piper, Head of Service Lines at Pay.UK, owner and operator of the Current Account Switch Service, said: "With cost-of-living rises continuing to put pressure on many households it's more important than ever that people assess whether their existing current account is best suited to their needs. It may be that an alternative provider could offer something preferable."
Sources