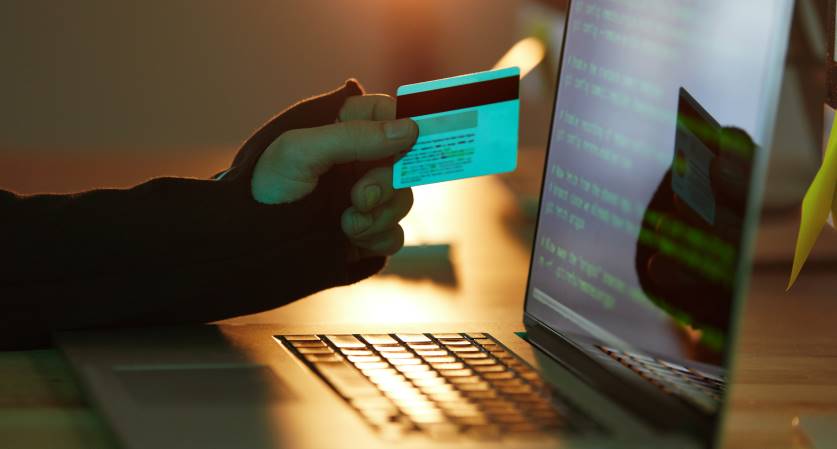 Over a Million Cases of Payment Card Fraud Thwarted Last Year
The UK's cyber security experts stopped more than a million cases of payment card fraud over the last year.
The National Cyber Security Centre (NCSC) has released its annual report, in which it revealed it has also stopped over 1,800 cyber attacks directed act British citizens and businesses in the last year. As well as the more than a million attempted credit card fraud cases that were prevented by the centre, these figures highlight the growing online threat to our personal financial details.
"This review gives a real insight into the breadth of outstanding work done by the NCSC and underlines why we are a world leader in cyber security," said Ciaran Martin, chief executive of the NCSC. "From handling more than 600 incidents – many from hostile nation states – to equipping the public with the tools they need to stay safe online, we are employing our expertise on a number of fronts.
"I am proud to lead this organisation and optimistic that, in a constantly evolving landscape, we can help make this the safest country to live and work online."
The NCSC claims that a 'significant' number of the cyber attacks and cases of attempted fraud it tackled had come from hostile nations around the globe.
"A significant proportion of our work has continued to take the form of defending against hostile state actors," said Mr Martin. "We can say that Russia, China, Iran and North Korea continue to pose strategic national security threats to the UK, but we can't often talk about the operational successes.
"The most immediate threats to UK citizens and businesses come from large scale global cyber-crime. Despite often being low in sophistication, these attacks threaten our social fabric, our way of life and our economic prosperity."
Oliver Dowden, the minister for cyber security, said: "We've made great progress on making the UK safer since launching our world-leading £1.9 billion cyber security strategy in 2015. Establishing the NCSC was a key part of this and has played a central role in tackling online threats posed by criminals, hacktivists and hostile nation states.
"As the Cabinet Office Minister responsible for resilience against cyber attacks and protecting our critical national infrastructure, I very much welcome the achievements laid out in this Annual Review which shows that we are making the UK a more challenging place for our cyber adversaries to operate in."