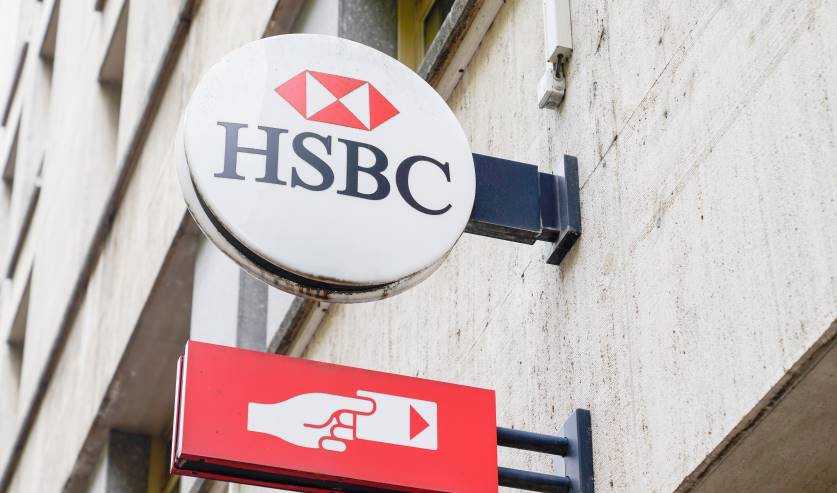 HSBC Overdraft Rates to Rise to Nearly 40%
HSBC is set to raise its overdraft interest rate charges to 39.9% in March next year, the high street bank has announced.
This move from HSBC comes after the Financial Conduct Authority (FCA) imposed new rules supposedly to protect consumer interests. It means that some HSBC customers will now be charged up to four times as much for entering into their overdraft.
Currently, HSBC customers are charged between 9.9% and 19.9% interest on arranged overdrafts, but the higher rates will now be applied to all accounts bar student accounts. But the bank will no longer charge a £5 daily fee for unarranged overdrafts and will apply a £25 buffer on bank accounts and advanced bank accounts. Between 8 and 9 million UK customers hold an account with HSBC.
"By simplifying our overdraft charging structure we are making them easier to understand, more transparent and giving customers tools to help them make better financial decisions," said Madhu Kejriwal, head of lending and payments at HSBC UK.
Andrew Hagger, founder of personal finance website Moneycomms, said: "Paying almost 40% for agreed overdrafts looks like becoming the norm even if you have a top-notch credit record, double the rate on credit cards. Surely this isn't the outcome the regulator was expecting?
"Some of the big banks still haven't shown their hands but the early signs are that those using agreed overdrafts will be paying a much higher price and absorbing the costs the banks used to impose on unauthorised overdraft borrowing."
HSBC's announcement comes after a similar move by Nationwide, one of the country's largest mortgage lenders, was announced in July. Since November, Nationwide customers have been charged a single rate of 39.9% for going into an overdraft across all of its adult current accounts.
"We always strive to make our products as simple and transparent as possible, supported by services that help our members stay in control," said Dan Wass, director of banking and insurance at Nationwide.
"In the additional context of the FCA's review of overdrafts, we are confident that the removal of unarranged borrowing charges, the introduction of a single interest rate, and extending our existing suite of alerts, will set a new standard for simplicity, transparency, and control in meeting our members' day-to-day borrowing needs."