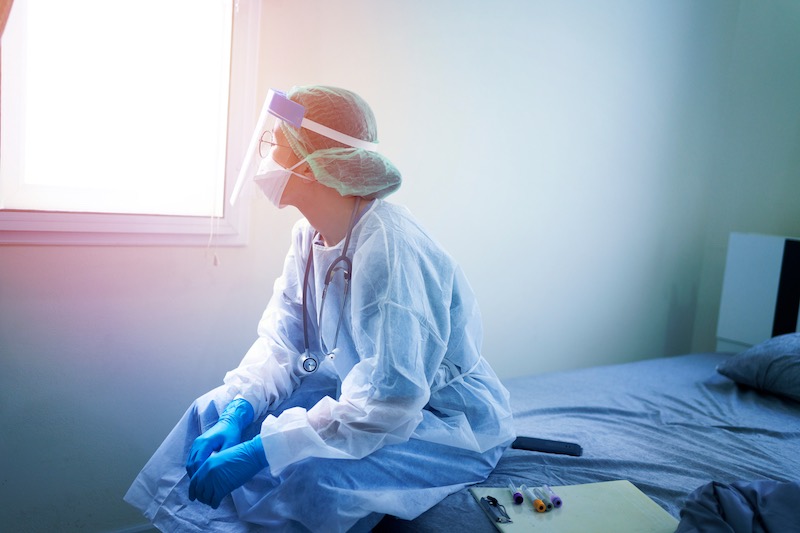 Healthcare Workers Won't Be Discriminated Against When Applying for Insurance, ABI Says
The Association of British Insurers (ABI) has reassured the British Medical Association (BMA) that doctors and other healthcare workers will be treated the same as other workers when applying for life insurance or income protection amid the coronavirus crisis.
The BMA had written to the insurance trade body, expressing concerns that healthcare staff were being discriminated against when applying for life insurance or income protection insurance policies due to their presence on the frontlines of the coronavirus crisis.
Doctors and nurses have reportedly been delaying taking COVID-19 tests over fears that a positive antigen test could lead to insurers declining or deferring applications for life insurance, income protection and critical illness policies.
Some healthcare workers have been delaying tests until after mortgage deals have been finalised. Many mortgage providers require the borrower has a life insurance policy in place. Home-buyers in high-risk professions often take out income protection and critical illness cover as well.
The medical trade body said staff who have taken antigen tests should not be disadvantaged compared to those who showed symptoms but have not been tested.
A spokesperson said: "The BMA believes that it is essential that staff with symptoms are able to seek an antigen swab test and that this should not result in any disadvantage compared to someone who has had symptoms of Covid but not undergone a test.
"Healthcare staff should not face additional stress at this time; they should be treated fairly and given clear and supportive information about mortgages and insurance."
The BMA also expressed concern that insurers were not distinguishing between antigen tests, which show if someone currently has COVID-19, and antibody tests, which reveal if they have previously had and recovered from the virus.
The ABI's director general Huw Evans wrote the BMA to allay those fears, saying insurers don't want to discourage anyone from taking a COVID-19 test.
"I can confirm that anyone who has had a positive antigen test will be considered on an individual basis and the same as an applicant who is currently experiencing symptoms for COVID-19 but has not yet had a confirmatory test," he wrote.
"Healthcare workers will not be disadvantaged in this way and we do not want to discourage people from taking appropriate tests in keeping with government policy to test and trace. Likewise, insurers will take the same approach to any individual who has had a positive antibody test."
The ABI said that insurers consider an applicants' health, the severity of their symptoms and whether not they have fully recovered and returned to work when determining whether to offer them insurance cover.
The bodies released a joint statement clarifying the position and urging healthcare workers to get tested.
"A positive test for COVID (either a polymerase chain reaction or antibody test) should not delay an application as long as the individual has recovered and been back at work for the required period," they said.
Around 200 healthcare workers had died of COVID-19 in the UK as of late May, 61% of them BAME. The BMA has called for a public inquiry into the disproportionate death rate of BAME healthcare workers.