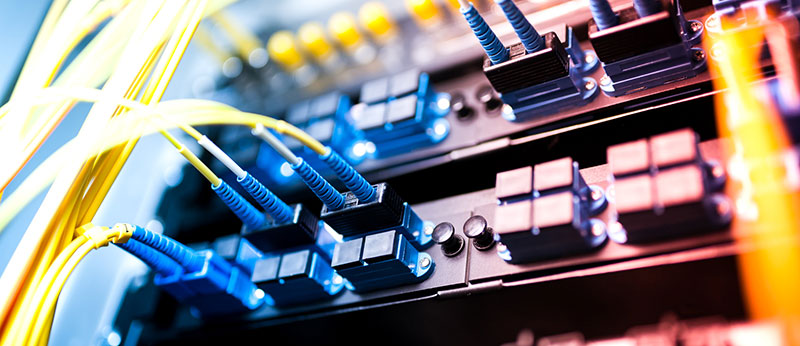 GovReports £9bn Business Boost Following Broadband Delivery Scheme
A recent government report has suggested that the Broadband Delivery UK (BDUK) project has expanded superfast broadband connectivity to over 95% of the UK and helped generate £9bn in additional revenue for UK businesses.
It's important to note as far as the superfast broadband rollout goes, the majority of the work had already been done before the BDUK project came into place. Household names like BT  and Virgin Media combined with smaller independent operators to bring the superfast broadband connectivity to approximately 76% of premises in the UK. BDUK was implemented in order to finish the job and bring superfast broadband to the final 26% of the nation. These final parts are generally more rural areas where broadband providers are less willing to venture as they are disproportionately difficult to connect and offer less reward.
DCMS said in the press release, "Take-up of the new technology in areas benefiting from the Government programme is now running at 45% – more than double the expected rate. As a result of the contracts put in place by Government, those companies rolling out superfast broadband will now return more than £500 million in subsidies to the public purse to be used to reach those locations not yet covered by existing plans."
According to the most recent report from The Department for Culture, Media and Sport (DCMS), superfast broadband is now available in five million residential and commercial properties across the country. The report also highlighted the financial reward that the project had brought, with £12 of benefit in terms of business turnover reaped for every £1 spent.
This being said, it is of course very difficult to judge accurately how much additional revenue such a project has brought as all companies would have upgraded their connection rather than started from scratch. Nevertheless, though the reports claim of a £9bn in additional turnover for businesses might be taken sceptically it will have definitely helped many businesses that had not been reached by commercial connectivity projects.
Clive Selley, Openreach chief executive, said, "It is great to see businesses across the UK reaping the benefits of faster broadband speeds and I'm proud of the leading role that Openreach has played in helping to deliver the Government's rollout of superfast broadband – one of Britain's great engineering achievements."
In March the government announced that they would be bringing in a Universal Service Obligation (USO) for broadband as they step up their efforts to become a world powerhouse in digital connectivity. The USO will essentially make a decent standard of internet speed (10Mb) a legal right for UK residents as long as the cost of doing so is not deemed to be unreasonable.