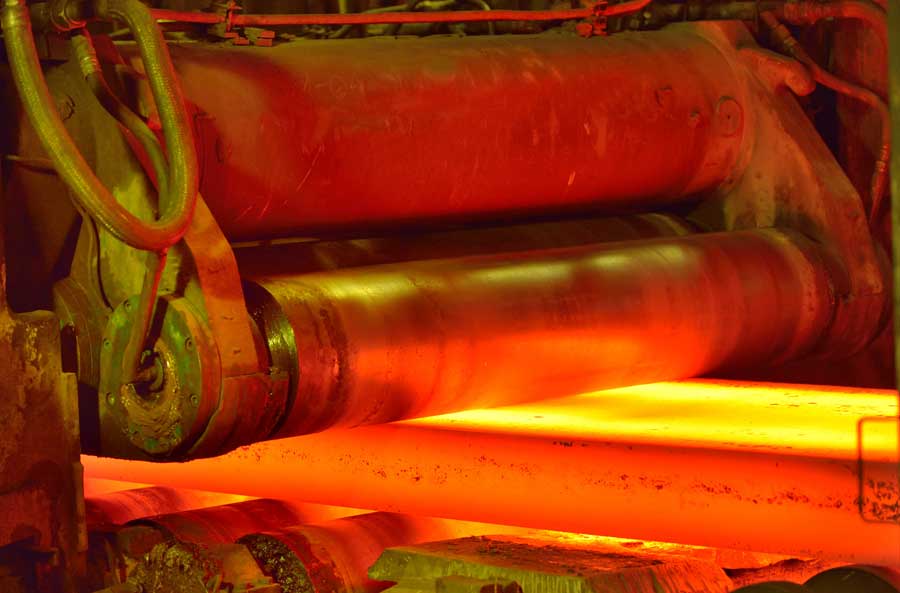 Government Consider 'Co-Investing' With Port Talbot Buyer
Business secretary Sajid Javid has announced that the government is considering "co-investing" on "commercial terms" with a potential buyer for Tata Steel's plant in Port Talbot, South Wales.
Javid said of the Port Talbot sale: "I've been in contact with potential buyers, making clear that the government stands ready to help."
The news follows the acquisition by investment firm Greybull Capital of one of Tata Steel's large sites in Scunthorpe (as well as smaller sites in York and Middlesbrough).
The £400 million investment package has saved some 4,800 jobs and while the deal will involve some pay cuts for staff and reductions in pension benefits, it has thus far seemed to please union leaders.
The plant will be re-opened and will be working under the resurrected brand name British Steel, which was described by Greybull managing partner Marc Meyohas as "a brand with incredible heritage" and was purchased for a nominal fee.
Meyohas said that the future looked good for the new British Steel, that the business would be turning a profit "in year one".
Now, eyes are turning toward to future of Tata Steel's flagship Port Talbot plant, where a successful buyout could save another 4,000 jobs.
Sanjeev Gupta, chairman of commodities group Liberty House, has been an often touted name when buyers have been listed, though he made it clear a few days ago that despite feeling "passionately" about it, he is "not married to" the purchase.
Gupta's proposals involved converting the blast furnaces at the plant into electric arc furnaces that would work with domestically sources scrap steel rather than imported raw materials. This, he argued, would make the plant profitable once more and with some re-shuffling of roles, would save the jobs there.
He also set out certain requirements from the government that would strongly affect his decision to make the purchase. These included asking for some relief of the cost of energy required to power the plant - something he pointed to as largely responsible for the current crisis in steel manufacturing in the UK.
Indeed he argued that clearing up these inefficiencies in the manufacturing process and in energy costs would go further to solving the crisis than imposing tariffs on China would.
"Protection makes you inefficient," he said, "it can sustain uncompetetiveness."
In a bid to try and cement a committed buyer for the Port Talbot site, Sajid Javid issued a statement saying that the government is currently considering "the possibility of co-investing with a buyer on commercial terms". When asked to further explain what "co-invest" meant here, he said that "no option is off the table", the implication being that some level of nationalisation is being considered.
He said that options would include "investment or funds from government" and that any deal would have to be "on commercial terms".
Government help is not only being considered for the Port Talbot site; the government are currently in talks with Greybull about providing £200 million of loans to help with the acquisition of the Scunthorpe site and the setting up of British Steel as a successful venture.
Javid has been making every effort to make it clear that he is willing to do all that he can to save the British steel industry and the associated jobs after being criticised for his initial handling of the crisis.
He has repeatedly argued that it is largely down to his intervention that prevented Tata Steel from simply closing down operations and instead working to try and push for a sale.
Absolute closure, he said, "would have meant thousands of hardworking men and women would already be out of a job", adding that he is "not prepared to let that happen".
However, Javid is under pressure to explain exactly what form any "co-investment" would take, particularly given the risk that nationalisation (part or whole) could fall foul of current EU state aid rules. This particular concern has, unsurprisingly, led many Eurosceptics to argue that leaving the EU could be pivotal in saving the steel industry.