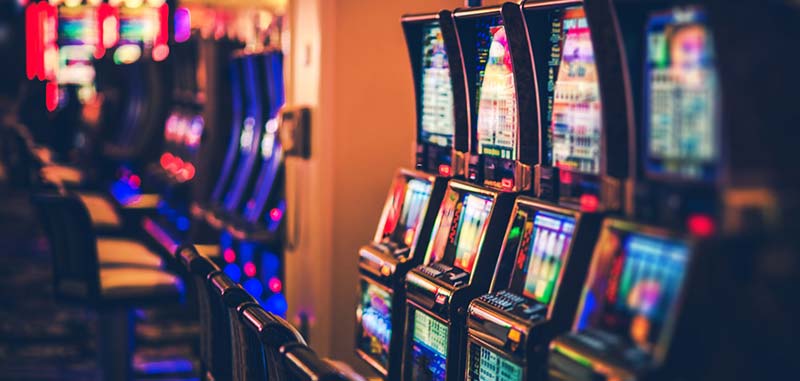 Gambling Commission Accused of 'Caving to Industry Pressure' by Avoiding Low Stake Limit
MPs have been left disappointed after the gambling industry regulator failed to suggest a stake cap of £2 on the much scrutinised fixed-odds betting terminals (FOTBs).
Campaigners been trying to raise awareness about the risks of casino-style betting terminals such as roulette and blackjack machines for some time. They have been left underwhelmed however after The Gambling Commission recommended a £2 cap on slot machines, but suggested a higher limit of £30 for the more popular casino-style games like roulette. Campaigners are understood to have wanted a lower limit across the board. The current limits for casino-style games sit at £100 being able to be bet every twenty seconds. Labours deputy leader Tom Watson who has been one of the leading figures in the fight against FOBTs said:
"This is a deeply disappointing report from the Gambling Commission, which appears to have caved in to industry pressure. Ministers must not use this report as a cover to maintain the status quo.
"These machines are the heart of the UK's hidden epidemic of problem gambling. The government must cut the stake to £2 on all FOBT machines, including the highly addictive roulette-style games."
FOTBs have been criticised for some time now and have been dubbed by some as the "crack cocaine" of gambling. The government now faces a difficult choice of whether they will accept the recommendation made by the Gambling Commission or implement a much lower cap. Culture secretary Matt Hancock is thought to be open to government intervention to reduce the betting limit but could face stiff opposition as, according to government estimates, a £2 cap on FOTBs could cost as much as £5.5bn in lost tax over the next decade.
MPs who make up cross-party group looking into FOBTs have questioned that figure while suggesting that it pales in insignificance when compared to the problems that FOBTs create. The group quoted a previous figure from the Centre for Economic and Business Research Tank which calculated that the cost paid by the taxpayer as a result of problems related to chronic gambling in the UK sits at around £1.5bn per year "when its impact on wider social welfare is taken into account - including areas such as employment, mental health and financial stability".
The Gambling Commission has suggested other measures including increased use of "tracked play" by which problem gamblers can be identified as well as more stringent regulations around online gambling.
The Gambling Commission's chief executive, Neil McArthur, said: "Protecting consumers and tackling the risk of gambling-related harm is always at the heart of our work and the advice we have published today is no exception.
"In our judgment, a stake cut for fixed-odds betting terminals alone doesn't go far enough to protect vulnerable people. That is why we have recommended a stake cut plus a comprehensive package of other measures to protect consumers."
The news that a £2 stake cap won't be implemented will be welcomed warmly by high street bookmakers, many of whom derive over 50% of their revenue from FOBTs. The announcement from The Gambling Commission has also played well for investors in various gambling firms with Ladbrokes Coral shares going up by 2.8% on the day and William Hill finding themselves up by 4%.
"This should be a relief for the sector as the worst-case scenario looks to have been avoided. Ministers will now have to justify a cut below £30 on grounds of significant risk of harm," said analyst Neil Wilson at ETX Capital.
The Association of British Bookkeepers raised concerns that even a limit £30 could result in in the closing of as many as 2,100 betting shops closing and 10,000 layoffs. This statement appears to be vindicated by Grant Humpfrey of EY who said: "A £30 maximum stake may lead to shop closures and job losses and could lead to a wave of industry consolidation."