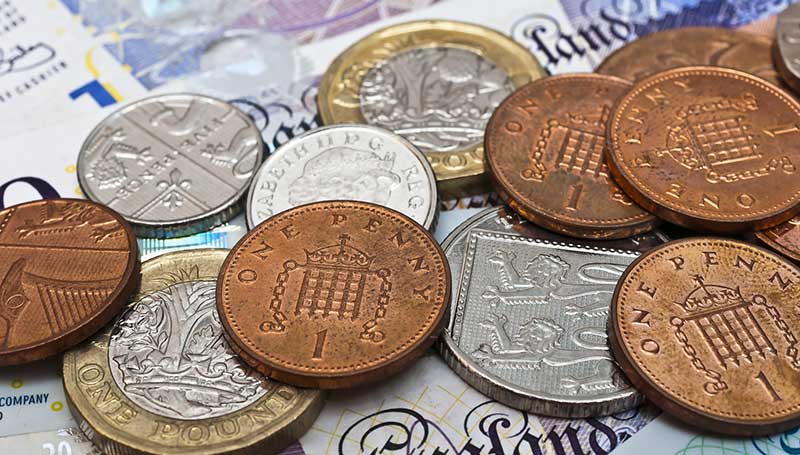 UK Personal Debt Levels Continue to Rise
According to the latest figures published by the Money Charity, the total value of outstanding personal debt in the UK has reached £1.576 trillion.
This is an increase from £1.52 trillion owed in January 2017 and means that on average, each person in the country owes an additional £1,077.51.
The figures show that the households in the UK owed an average of £57,943 in January, which rose from £57,820 in December. This means that the average UK resident currently owes £30,455 (including mortgages), which is 114% of the typical annual earnings for the UK. The amount of debt being accumulated by UK residents naturally means that a huge amount of interest is being paid. Based on the January figures the amount of interest paid of on debts in the 12 months' prior sits at an eye watering £50.8 billion, or £139 million per day.
Debt is expected to continue to climb in the next few years, with the Office for Budget Responsibility predicting that total household debt will reach £2.296 trillion by the first quarter of 2022 in their March 2018 forecast. This would break down to £84,412 per household, though this is based on the assumption that the number of households in the UK does not change.
Part of the reason for the increase in overall debt is continued growth in consumer credit lending. Total credit lending reached £207.5 billion by the end of January this year, which is up from £194.3 billion at the same time last year. The increase per person sits at an average of £255.28.
Data from January show that that your typical UK household currently has credit debt worth £7,629, up slightly from £7,615 the previous month. Broken down per person, this means each UK resident has an average credit debt of £4,009.
Total debt on credit cards specifically reached £70.35bn by the end of January, which works out to £2,586 per household. If were to pay this off at the lowest possible payment rate each month and took into account, the aggregate interest rate on credit cards it would take you 26 years and 4 months to pay it off.
Unsurprisingly, increasing rates of lending and debt are resulting in higher level of people seeking financial advice. Citizens Advice Bureaux handled 577,486 issues in January 2018 alone in England and Wales. Most complaints related to tax and benefits, but coming in a close second, with 138,725 individual cases recorded, were complaints relating to debt. This is an increase of 3% from the same time last year. Looking at it on a day by day basis, Citizens Advice Bureaux are handling a staggering 4,475 debt related issues every day.
25,401 insolvencies were recorded in England and Wales for the final quarter of 2017, which works out to 276 people a day. This was a slight decrease of 0.3% from the Q3 2017 but a massive increase of 9.5% from the previous year.