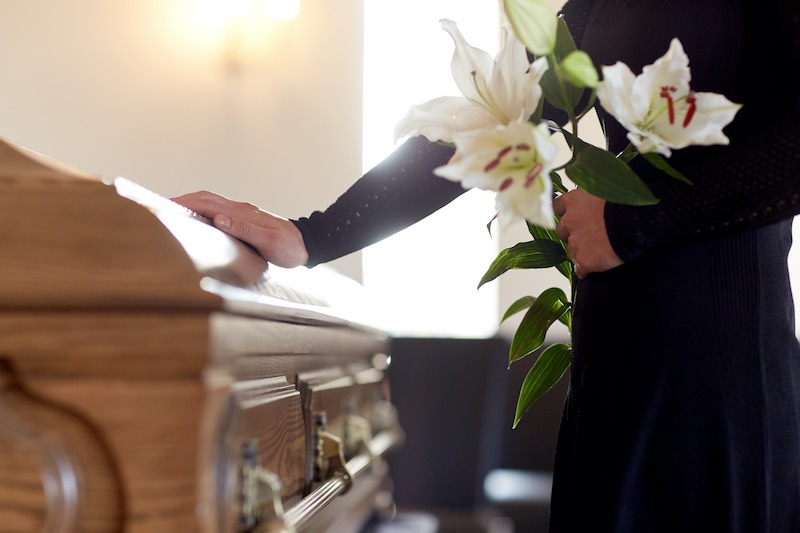 Funeral Providers Required to Give Prices Upfront Under New Regulations
The competition watchdog has introduced rules requiring funeral providers to disclose prices clearly and upfront, to protect the bereaved from price gouging.
The Competition and Market Authority's (CMA) final report into funeral services in the UK also recommends that the government implement a registration and inspection regime to ensure the quality of funeral services.
Funerals in the UK have become very expensive, with the average burial costing £4,321 and the average cremation costing £3,250, according to the Money Advice Service, run by the government's Money and Pensions Service. Many people take out funeral cover, an insurance policy that can help their loved ones meet the huge costs of their funeral.
But the CMA has "serious concerns" about the sector after a UK-wide investigation revealed that funeral providers are using opaque pricing and undisclosed business connections to drive up these costs for families.
Under the CMA's new measures, first announced in August and confirmed before Christmas, funeral directors and crematorium operators must now disclose prices in a way that helps customers make more informed decisions.
Customers must be told in advance of committing to purchase a service the price they will be charged and the terms of business—for example, if a deposit is required.
Funeral directors must disclose their relevant business, financial and commercial interests. Certain practices—including payments which incentivise hospitals, care homes or hospices to refer customers to a particular funeral provider—are prohibited.
Martin Coleman, the CMA's panel inquiry chair, said: "Organising a funeral is often very distressing and people can be especially vulnerable during this time. That's why our remedies are designed to help people make choices that are right for them and ensure they can be confident that their loved one is in good hands."
The CMA stopped short of introducing price controls for funeral services, saying lockdown restrictions and an increase in demand for funerals during the pandemic has made it harder to conduct research and test remedies. It also noted that local authorities, devolved administrations and the government have limited capacity to introduce changes at this time.
However, "the CMA will be keeping a close eye on this sector to make sure our remedies are properly implemented and help it to decide whether further action is necessary when circumstances return to a more steady state," Coleman said.
The competition watchdog also recommends that the government create an independent inspection and registration regime to monitor the quality of funeral providers, as the first step in establishing a wider regulatory system for funeral services.
While the other measures are orders, with which funeral providers must comply, this final point is a recommendation to the government. A Ministry of Justice spokesperson said the government would "carefully consider this report and respond in due course."
"The loss of a loved one is a painful time for families, and the Government is determined to do what it can to ease the burden on them," the spokesperson said.