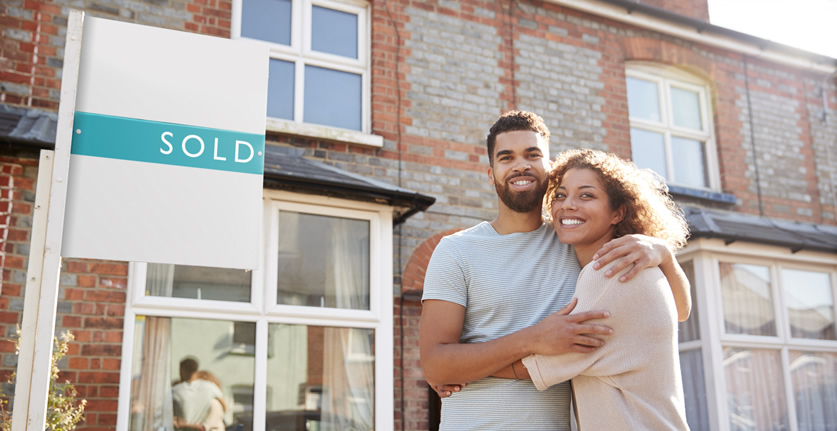 First Time Buyer Demand Strong Despite Brexit
The number of first-time buyers entering the UK property market grew in July, according to recent figures.
The latest data from UK Finance has revealed that 32,640 first time buyer mortgages were completed in July, a 5.8% increase compared to July 2018. There were also 32,710 home mover mortgages completed in July, 1.4% more than a year ago. Buy-to-let mortgages were also up by 5.5%, with 5,800 new buy-to-let mortgages completed over the month.
However, the number of remortgages fell in July compared to last year. In July 2019, there were 20,760 remortgages with additional borrowing completed. This is a 7.1% decrease compared to 2018, while remortgages with no additional borrowing were also down by 12.9%.
"Despite current circumstances it is good news to see the number of first-time buyers and home movers up on last year," said Kevin Roberts, director of Legal & General Mortgage Club. "We have seen mortgage advisers continue to work with borrowers to find the great mortgage deals that are available, given the competitive state of the mortgage market right now.
Shepherd Ncube, chief executive of estate agents Springbok Properties, said: "Strong buyer demand is continuing to drive the UK property market, and this is being led by our army of aspirational first-time buyers, which is great to see.
"Undeterred by Brexit angst and spurred on by the dream of homeownership, this demand has been fuelled by the continued affordability of mortgage products, a wider slow in the rate of house price growth and a steady uplift in earnings. All of which have combined to create almost ideal conditions to take that first step on the ladder.
"While the initial barrier of a deposit is still an issue for many, the landscape is far from the doom and gloom for that that can overcome it."
Mark Harris, chief executive of mortgage broker SPF Private Clients, said: "The uplift in first-time buyer numbers in July compared with last year is welcome as they are so important to the market. This reflects lender efforts to offer products with high loan-to-values or innovative deals which allow parental assistance. It also suggests that the Bank of Mum and Dad is busier than ever, helping offspring with that all-important deposit.
"The buy-to-let sector is also demonstrating resilience, despite significant tax and regulatory changes. Investors are still keen on bricks and mortar where they can find the right opportunity."