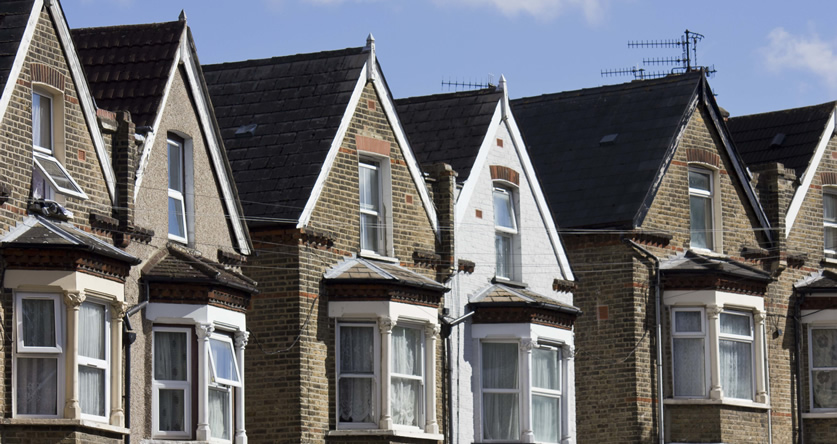 House Prices Fall in September for First Time in Nine Years
Average house prices in the UK have fallen this month, the first September drop since 2010.
According real estate website Rightmove's house price index, the average price of new properties on the market fell by £730 (0.2%) in September, to £304,770. It is the first time in almost a decade that this figure has dropped at a time when sellers usually increase their asking prices, known as the 'autumn bounce'.
Rightmove also revealed that agreed sales have fallen by 5.5% compared to this time last year, while the number of new properties entering the market has also fallen by 7.8%. In London, even less homes are being put up for sale, with new properties on the market falling by 20% compared to 2018.
The decreased confidence in the housing market has largely been blamed on the political and economic uncertainty surrounding the UK's departure from the EU on October 31. According to analysts, many homeowners are putting off listing their home for sale until after Brexit.
"Many have got used to living in the jaws of uncertainty since the referendum over three years ago, and have been getting on with their lives and housing moves," said Miles Shipside, director and housing market analyst at Rightmove. "Owners seem to be holding back, awaiting a more certain Brexit outcome or a market recovery, and perhaps both. However, as we approach yet another Brexit deadline, there are signs that the increasing gnashing of teeth is causing some to hesitate.
"In August, we reported a pre-Brexit buying spree with the number of sales agreed up by 6% compared with the prior year, as buyers and sellers decided to get deals secured well before the next Brexit deadline. But a month later, as the deadline gets closer and tensions heighten, there has been a big swing the other way with sales agreed numbers now over 5% below those of a year ago.
"Those who are planning to buy or trade up and keep their nerve whilst others hesitate may find that they are in a stronger negotiating position to get a favourable deal."
In a separate report last week, accountancy firm KPMG warned that house prices in the UK could fall by up to 20% if there was a no-deal Brexit, something that has been increasingly likely under Boris Johnson's government. It is predicted that London and Northern Ireland will see the sharpest drops in prices.