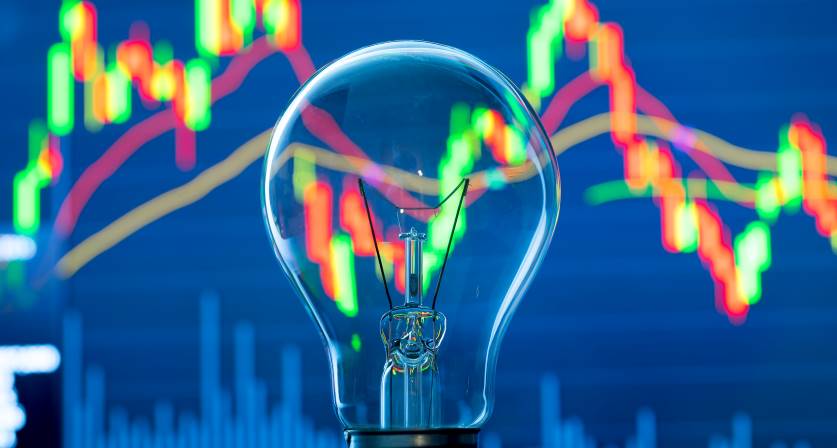 Energy Price Cap Helps to Limit Inflation to Three Year Low
UK inflation fell to its lowest rate for three years last month, held down by falling energy prices thanks to Ofgem's price cap.
Inflation was just 1.5% in October, the lowest its been since November 2016, according to the Office for National Statistics (ONS). This is down from the 1.7% inflation recorded in September.
The ONS said that falling energy prices, helped by the price cap introduced by Ofgem at the beginning of the year, contributed to the low inflation rate. Average electricity prices fell by 2.2% in October compared to September, while gas prices fell by 8.7%. Core inflation, which doesn't take into account food, alcohol, tobacco or energy prices, remained unchanged at 1.7%.
"A fall in utility prices due to a lowering of the energy price cap helped ease inflation in October," said a spokesperson for the ONS. "However, this was partially offset by rising clothing prices."
Ruth Gregory, senior UK economist at Capital Economics, said: "Overall, the figures do little to change our view that inflation will spend more time below 2% than above it in 2020 and that if Brexit is delayed further, interest rates will be cut in May 2020."
Recent ONS data has also revealed that average earnings, excluding bonuses, rose by 3.6% over the three months to September. This coupled with falling inflation has resulted in a boost for household spending power.
Jing Teow, an economist at PwC, said: "The continued trend of falling inflation since late 2017, coupled with the steady rise in wages since 2018, has boosted household spending power, which has supported UK economic growth over the past two years."
The 1.5% inflation rate in October is lower than the 1.6% that was predicted. However, the Bank of England has warned that it could fall to as low as 1.25% by the beginning of next year, way off its target of 2%.
Howard Archer, chief economic adviser at the EY Item Club, said: "Inflation dipping more than expected to 1.5% in October will also likely fan expectations that the Bank of England will cut interest rates before too long if the economy fails to pick up from its current struggles."