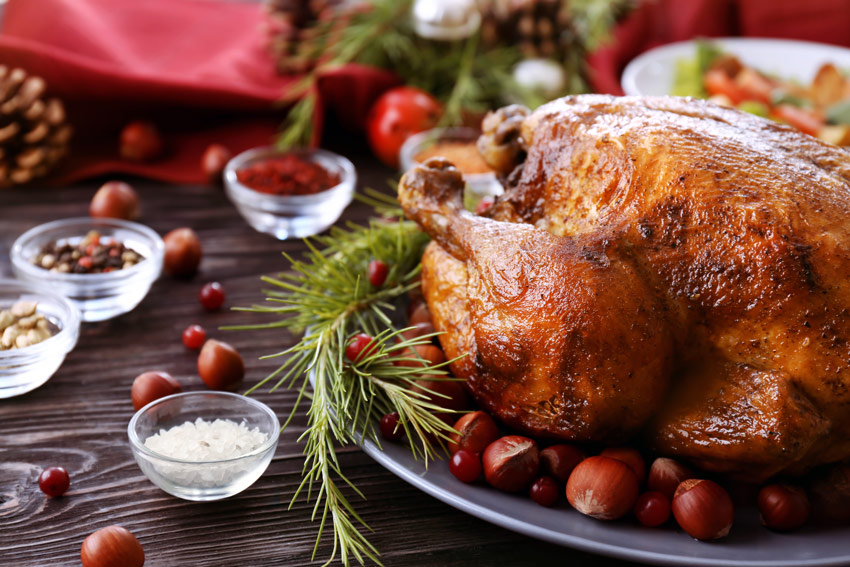 Christmas dinner set to be 3% more expensive than last year
Christmas dinners will be over 3% more expensive than last year as food inflation on certain items is set to add an extra bite to end of year festivities.
The information, released by data analytics firm Kantar, shows price increases on a number of festive staples. This means that a typical Christmas dinner for four people is expected to cost £27.48, an increase of 89p from 2020.
Specifically, this has been driven by rises in some of the more expensive elements of Christmas food including a 7% hike in the price of Turkey. Cauliflower, Christmas Pudding, and Sprouts all rose by 5%. These have been mitigated slightly by reductions in other vegetables. Carrots were 14% cheaper and parsnips and potatoes fell in price by 6% and 5% respectively.
Fans of bubbly can rest easy however, as there were no noticeable price changes to sparkling wine.
The latest figures follow a pattern of rising costs over the Christmas period. Inflation has been driven largely by supply chain issues and staff shortages, with costs starting to be passed on to consumers.
Kantar's report came just days after the Bank of England declared that overall inflation could easily go beyond 5% in spring. This is largely due to an expected increase in the energy price cap, brought on by soaring wholesale costs.
Despite the overall price increases, UK customers did not seem deflated in their pursuit of a luxurious Christmas. Spending was up 7% when compared with pre-pandemic levels in 2019. Premium own brand ranges such as Tesco Finest were also among the best sellers in stores. "Habits we'd expect to see shift, like swapping branded products for own label or seeking out promotions, haven't altered just yet," said Kantar's Head of Retail and Consumer Insight, Fraser Mckevvit.
Kantar also showed that Tesco has increased its foothold on the industry over rivals. Despite a slight decline in UK grocery sales compared with 2020, Tesco managed to boost market share by 0.7% during this period. Lidl and Aldi also managed to continue their ascendancy as the relative newcomers to the UK held market shares of 6.4% and 7.9% respectively.
Budget supermarkets Iceland and Morrisons fared worst out of the big chains and saw sales drop by 7.1% each. Independent stores suffered even more as overall business declined by over 10%.
November also saw a sharp decline in online grocery shopping as customers flocked back to supermarkets. The new Omicron variant could soon put an end to this however with Mckevitt saying that "As concerns grow over rising case numbers, we expect some people will prefer to shop online again to limit their visits to stores."