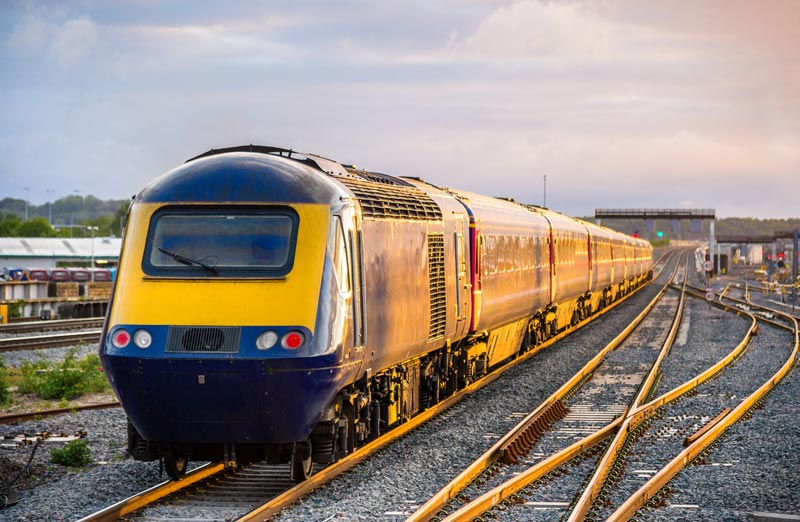 Chris Grayling Clashes with Unions Over Rail Fare Policy
Transport secretary Chris Grayling has called for rail fares to be decided using the Consumer Prices Index (CPI) – currently at 2.5%, instead of the RPI as is currently the case.
The RPI currently sits at 3.2%, and rail fares are set to increase by 3.2% in January, after rising by 3.6% this year.
Mr. Grayling suggested that in order to support using the lower measure of inflation to determine rail fare increases, train operators should only increase the pay of their staff in line with CPI. His suggestion has come under fire from trade unions.
Manuel Cortes, who heads up the Transport Salaried Staffs' Association, called for Mr Grayling to resign, saying: "I had to check it wasn't April Fool's Day when Grayling suggested our members should work for less so rail companies can keep their fat profits".
Mick Cash, leader of the Rail, Maritime and Transport union said they would resist attempts by the "lame duck transport secretary" of trying to impose what it called a "pay cap" on its members. He added: "If Chris Grayling seriously thinks that front-line rail workers are going to pay the price for his gross incompetence and the greed of the private train companies he's got another thing coming."
Mick Whelan, of the train drivers' union Aslef, also made the point that he believed the saving made from cutting the amount by which staff pay increased would not benefit passengers, and only increase the amount of profits made by those in charge of the railways.
Mr Grayling expressed his disappointment with the immediate reaction from the trade unions to his suggestion, and said he hoped to see "lower levels of increases for passengers in future". He went on to say that "I support paying rail staff decent wages for the hard work they do, but I also now believe it is important that pay agreements also use CPI and not RPI in future."
Labour have also been vocally critical of Mr Grayling amidst the recent train chaos. The party's leader, Jeremy Corbyn, called the increase in fares "an insult to everyone who has suffered from the chaos on Britain's railways".
Meanwhile, his shadow transport secretary, Andy McDonald, said that Mr Grayling "had the power to enforce this, he's just choosing not to. The truth is that our fragmented, privatised railway drives up costs and leaves passengers paying more for less."
He went on to call for nationalisation of the railways, adding: "If the Secretary of State recognises that train companies' profits are responsible for sky-high fares, instead of asking them to make less money, why not go one step further and end privatisation altogether?"
Mr Grayling called on the Rail Delivery Group, which is the membership body of all the railway companies', to assist the government in moving towards using CPI rather than RPI for future increases to pay and fares in order to "keep costs down" for the industry in general.
However, the RDG maintained that currently rail fares were used wisely. Paul Plummer, the RDG's chief executive said that currently: "for every pound paid in fares, 98p goes back in to running and improving the railway".