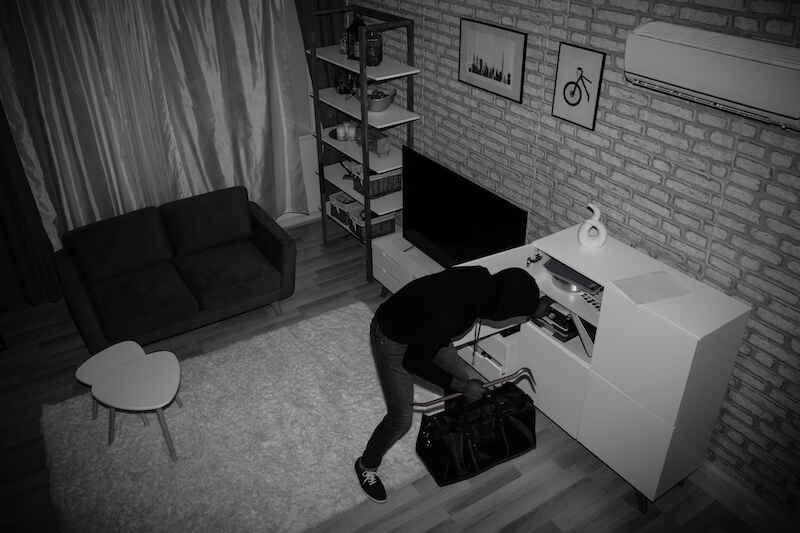 Burglary Claims Up a Third This Year as Lockdowns Ease
Insurance giant Aviva is urging Brits to take precautions against burglary, as claims have soared by a third since the beginning of 2021—and the autumn is thieves' favourite time to break into your home.
Strict lockdowns and home-working during 2020 and early 2021 put a lot of burglars out of work. Domestic burglary was down 30% in the year ending in March 2021, according to ONS figures.
This lull dampened claims on home insurance policies, contributing to a slide in home insurance premiums. Average home insurance premiums fell 6.4% between June 2020 and September 2021, as home insurers passed on the savings from reduced claim numbers, according to data from Consumer Intelligence.
However, with Brits venturing back to the office and pub and embarking on their first holidays in 18 months, claims for burglaries are rebounding. Aviva reports that claims for home burglary rose 33% between January 2021 and September 2021.
They're set to rise even higher, as thieves take advantage of early sunsets and autumn festivities to sneak into your home. In 2019, the most recent "normal" year, burglaries were up 10% in October and November compared to the monthly average between January and September.
Autumn events like Halloween and Bonfire Night are prime pickings for burglars, with many people leaving their properties unattended and unguarded when they're out celebrating. Research from Aviva found that 60% of UK residents planned to leave their homes during these festivities this year.
Sarah Applegate, Data Insights Lead for Aviva says: "A seasoned burglar will know how to spot a property where nobody's home and will use calendar events to their advantage, but with a few simple steps, there are ways people can minimise their chance of being targeted. No-one wants an unwelcome visitor, so now is a great time to review home security measures."
While you shouldn't stay in your home all the time to ward off break-ins (we've all done that enough), you can take some easy precautions to prevent your possessions from being nabbed. First among these is avoiding the mistakes that a shocking number of us make.
Research from Aviva found that a fifth (21%) of UK residents amid they've gone to bed and forgotten to lock an external door. A similar number (20%) have written the details of external engagements like parties on calendars. This could potentially signal to intruders when your home will be unattended, letting them make an appointment to come back from bulkier items like televisions.
Another 15% have left keys on the outside of their door while letting themselves into the property, giving burglars a chance to snatch the keys, particularly if residents forget them there.
In addition to avoiding these common pitfalls, Aviva suggests you always lock your property, including windows. You should also make your home seem occupied at all times. You don't have to go as far as Kevin McAllister did in Home Alone but you should leave lights on or use timers if you're away from the property after dark. Keeping a radio on can further deceive burglars into believing someone is home.
Good external lighting, especially motion-detector lights, can make it harder for thieves to find a route into your property. You should also install a visible burglar alarm: not only can it startle intruders and alert you and your home security provider, but it also acts as a major deterrent to thieves.
Keep anything valuable, including documents containing personal and financial information, away from doors and windows. This includes post in the letterbox, which can provide thieves with a plethora of information about you.
You should also keep your ladders and tools locked away and out of sight: thieves love to borrow these to gain entry to your home.
Burglary is very costly: Aviva says the average claim for burglary is £4,800—not including irreplaceable items with sentimental value.
Deterring burglary will not only protect your valuables and sense of security at home but will also limit your home insurance premiums in the future. Making a claim for burglary blows your no-claims discount, which can start at around 10% after a year and climb to 40% after five years without a claim—a savings of roughly £56 on the average home insurance policy.