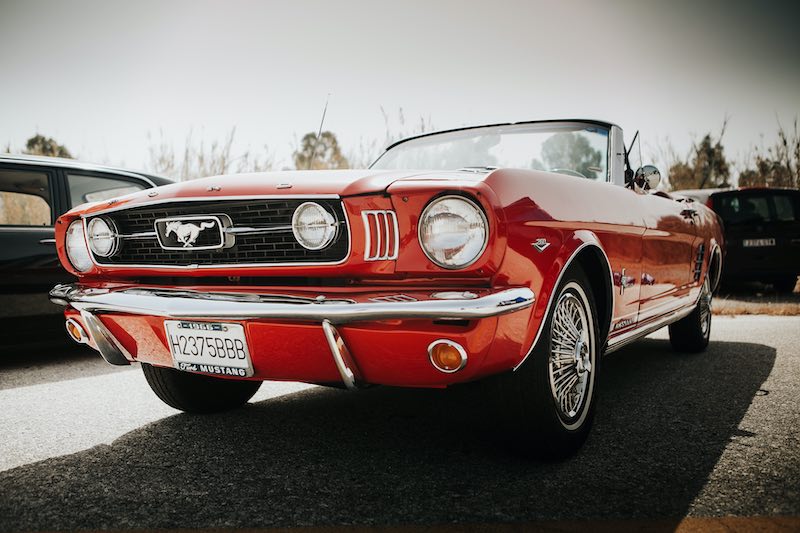 Brits Only £14k Away from Their Dream Cars
Brits' dream cars cost just £14,000 more than the average vehicle purchased, meaning a little bit of saving could put you behind the wheel of a Mustang or Porsche.
Automotive retailer Evans Halshaw quizzed 2,000 Brits about the vehicles they aspire to drive and found that some of these dream vehicles aren't pie in the sky.
Some of us are dreaming about vehicles worthy of Bond or his celebrity portrayers: the £700,000 Aston Martin DB5 and the £800,000 Bugatti Veyron. By comparison, the longed-for Lamborghini Aventador is a steal at £150,000.
However, some of our fantasy vehicles don't cost more than our houses. The three most affordable vehicles on Brits' bucket lists are the Ford Mustang, which can be purchased used for £21,999; the Aston Martin V8 Vantage (£26,997 used); and the Porsche 911 (£27,189 used).
With an average used price of £25,388.33, these vehicles cost just £14,159.13 more than the average price spent on a car (£11,229.20). Evans Halshaw has branded this the "dream car gap" and found that many Britons are prepared to forego everyday indulgences to bridge that gap.
14% would give up takeaways and cook for themselves to afford their dream car. With the average takeaway costing £12.34 per person, a family of four would have to pass on 287 takeaways to save enough for a dream vehicle. An individual would have to forfeit 1,147 meals.
More than one in ten (11%) of Britons would go teetotal, sacrificing alcohol to finance their dream car. With the average night out costing £69.64, you'd have to stay in for 203 nights. Alternatively, you'd have to skip 2,728 pints of beer or 2,388 bottles of wine.
10% would be willing to skip holidays to realise their automotive dreams. That means skipping 21 trips costing an average of £670.
Some are prepared to take even more drastic measures, such as moving back home with their parents (3%), using their savings for a house deposit (3%), or giving up their current car and using public transport instead (4%).
Kim Costello, Chief Marketing Officer for Pendragon, which owns Evans Halshaw, said: "Our study has helped to highlight just how close the average UK resident could be to buying their dream car and for most it may not be as unachievable as they first thought.
"Many consumers are looking for ways to make their savings stretch further and our results help to highlight that by exploring the used car market customers can unlock their dream car for much less than they anticipated.
"We also know that customers are more prepared to sacrifice some of their everyday items to help in reaching the goal of owning their dream car. Whether that's turning your back on takeaways, foregoing a night out or even cutting out a mixture of a few different options, the public could be one step closer to getting behind the wheel of their dream car."
Of course, insuring a used classic car can be a little trickier, sometimes requiring specialised insurance policies.