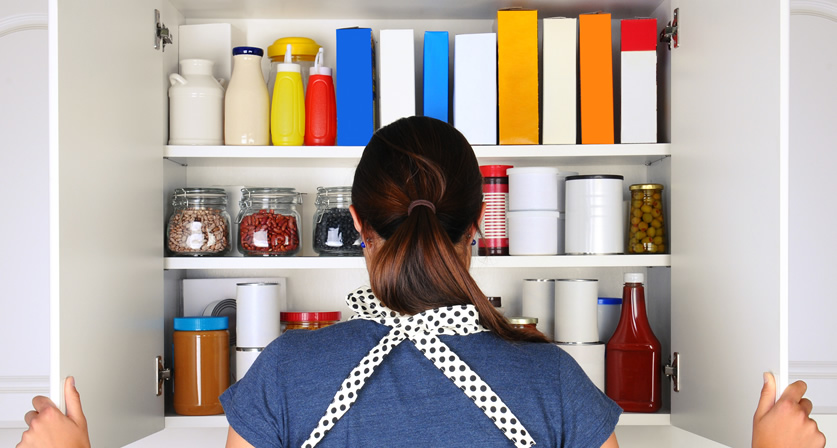 Britons Have Already Spent £4 Billion Stockpiling Goods in Preparation for a No-Deal Brexit
One in five Britons has already filled their cupboards with food, drinks, and medicine in case a chaotic, no-deal exit from the EU leads to bare supermarket shelves and depleted pharmacies.
Stockpilers have spent an average of £380 each in preparation for the October 31 Brexit deadline, and more than 800,000 people have spent over £1,000. It all adds up to a total extra spend of £4 billion, according to a survey from finance provider Premium Credit. Among the stockpilers, 74% of those purchased extra food, 50% bought medicine, and 46% bought drinks.
Businesses are also filling their shelves, anticipating that a no-deal exit will lead to delays at the border and higher prices for imports. Pets at Home has stocked up on pet food and Domino's Pizza spent £7 million to ensure it has a backlog of toppings, including tomato sauce imported from Portugal. This buying splurge has affected cashflow and forced companies to lean on credit to cover fixed costs, including insurance for those goods.
"The level of stockpiling by British businesses and households is well documented, but there has been little focus on the impact this has had on cashflow, which has been quite negative," said Adam Morghem, strategy and marketing director at Premium Credit.
"Interestingly, over the past three months we have seen an increase in clients looking to use premium finance to pay for their insurance, and we believe a key factor behind this is the impact of stockpiling on cashflows, forcing more businesses and households to spread the cost of their insurance. Businesses should also check with their brokers to make sure their stockpiled goods are properly insured."
The spending spree is similar to the one consumers undertook in the lead-up to Britain's narrowly averted March exit from the EU. Back then, 17% of Britons spent money on no-deal supplies, running up tabs of £4.6 billion. Also, Unilever stockpiled European-produced Magnum ice cream in January in preparation for a solitary English summer that never happened.
This time, Prime Minister Boris Johnson has said that the UK will leave the EU on the October 31 deadline whether a deal has been agreed with Brussels or not.