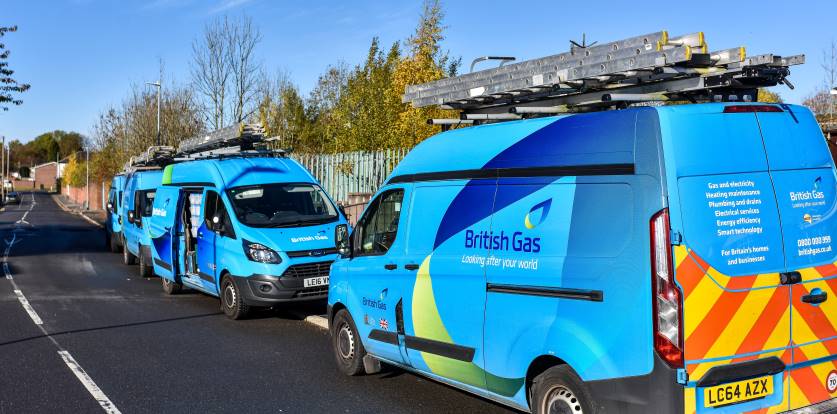 British Gas Lost More Than 100,000 Customers Over Last 4 Months
Around 107,000 British Gas domestic customers left the firm in the four months to October, although its earnings have remained stable.
Centrica, the parent company of British Gas, said that despite losing so many domestic energy supply customers, this was offset by growth in its other services. This led to the number of UK customer accounts to rise by 136,000 over the same period. It also pointed to the fact that the rate of its domestic customer losses is slowing down, as it lost 178,000 customers during the first half this year.
In recent years, Centrica has been moving its focus away from traditional energy supply towards delivering energy services and producing devices, including its Hive smart home device.
In July, Centrica announced it had made a loss of £446 million during the first half of 2019, despite making profits of £704 million over the same period in 2018. However, in its latest announcement, it predicted it would save up to £300 million in costs this year. In a wider plan to save £1 billion by 2022, the company is cutting up to 2,000 jobs this year.
"Our performance has been solid so far in the second half of the year and we remain on track to achieve our full-year targets," said Iain Conn, chief executive of Centrica. "I am encouraged by further growth in customer accounts and the recovery of business energy supply margins in North America, while we also continue to drive materials levels of efficiency and maintain capital discipline.
"Our focus remains on satisfying the changing needs of our customers, providing energy supply and its optimisation, and services and solutions to enable the transition to a lower carbon future."
David Barclay, senior investment manager at Brewin Dolphin, said: "It has been a tough 2019 for Centrica and the company's results earlier this year underlined the challenges it faces on a number of fronts.
"Today's update suggests a level of stability – performance is in line with, albeit reduced, expectations. The hope will be that Centrica can use this as a platform for growth in the months and years ahead, becoming a stronger, simpler, and more competitive business."
This latest performance update comes after British Gas began offering its cheapest tariff since 2016 earlier this month. The Big Six supplier launched the Energy and Boiler Cover Green Nov2020v4 dual fuel fixed price tariff, which costs £897 a year for an average consumer, although it is only available to customers with a smart meter.