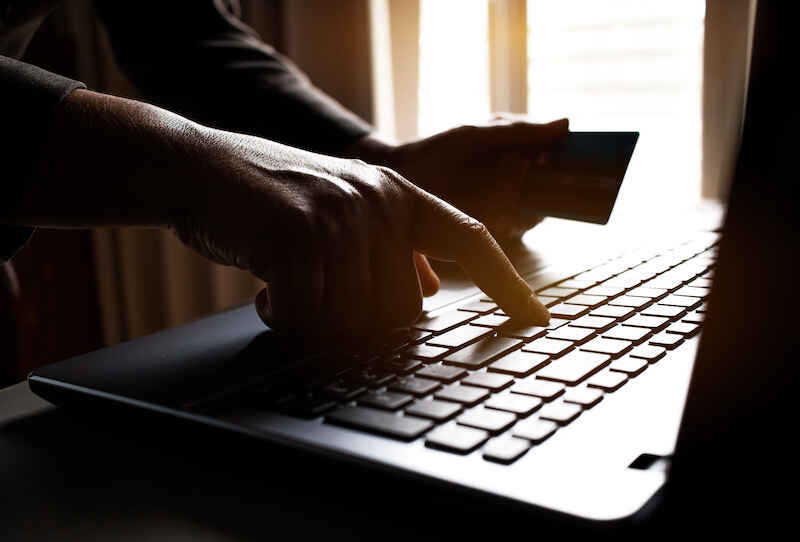 Bogus Credit Card Applications Hit Five-Year High in 2021
Credit card providers saw a spike in criminals submitting fraudulent applications at the end of 2021 - a warning to people to carefully guard their personal information.
Data from the National Fraud Hunter Prevention Service, a credit fraud checking agency, and credit reference agency Experian revealed that the detected fraud rate for credit cards was up 42% between October and December compared to the previous quarter. That put credit card application fraud at its highest rate since 2017.
Credit card providers typically see an increase in bogus applications during the holiday shopping period, as scammers take advantage of the uptick in genuine credit card applications to submit applications with stolen or illegally obtained personal information.
"But the extent to which fraudsters tried to take advantage this year is truly eye-opening," said Eduardo Castro, Managing Director, Identity and Fraud, Experian UK & Ireland.
In nearly three-quarters of cases, fraudsters used victims' current addresses to apply for credit - showing how easy it is for criminals to glean information about us online.
"These figures should serve as a warning as to how important it is that people look after their personal information. We need to be more vigilant online. For example, oversharing personal details on social media platforms is easily done, but the consequences can be dire," Castro said.
Experian urges people not to post on social media sensitive information such as their address, mother's maiden name, or when they'll be away. You should also check your privacy settings across all platforms.
When you move, re-register on the electoral roll as soon as you can and have your mail redirected. Fraudsters look for people who have moved and not updated their details, submitting applications on their behalf and intercepting post about the applications.
You should also check your credit report online annually. The record will show any applications for credit or new accounts, including those made by scammers using your details.
Credit card providers also have a role to play in preventing criminals from successfully obtaining credit using stolen identities. The rates of detached fraud are also up because these companies are getting better at identifying counterfeit applications, Experian claimed. Technologies like machine learning have allowed lenders to automate more of the application process for credit cards, generating fraud probability scores and declining suspicious applications quickly and efficiently, rather than flagging them for manual review.
Additionally, new authentication processes, such as PINs sent to a customer's mobile phone and biometrics systems, are being more widely deployed and have become more familiar to consumers.
"Technology is helping in the battle. Identifying fraudulent activity at the point of application frees up time and resources for fraud teams to investigate more complex cases," Castro said.
Sources