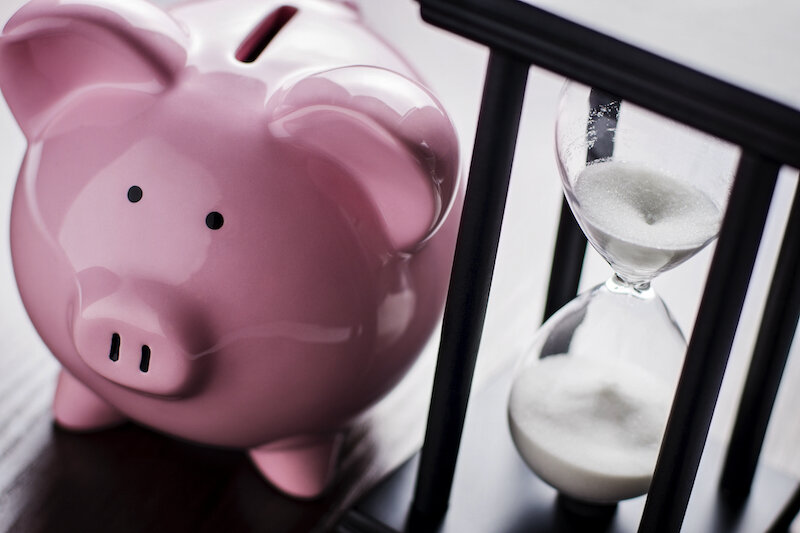 Better Savings Rates Could Be a Flash in the Pan
Better-paying savings accounts have materialised this spring but savers are encouraged to act quickly to stash their cash—the best deals may not be available long.
Last year, the upheaval of the pandemic and slashing of the Bank of England's base rate led to a market-wide erosion of the interest paid on savings accounts. While Britons have accumulated high levels of savings during lockdown, with holidays scrapped and nights out ended, they had little place to stash it. In August 2020, just one easy-access savings account beat the rate of inflation.
But interest rates on savings accounts have rallied recently. According to an analysis by investment service Hargreaves Lansdown, the best-paying one-year fixed rate savings account currently on the market pays 0.85% interest. At the start of the new tax year in early April, the leading account paid just 0.65%.
Market watchers have attributed the bounce in savings rates to the bonanza in the housing market. Many buyers are scrambling to purchase properties before the stamp duty holiday ends on 30 June.
The boom means mortgage borrowing has reached its highest level since modern records began: £11.3 billion was lent out in March. To fund these loans, banks are keen to attract new savers. Many are now upping the interest rates on their savings products to refill the coffers.
And with many banks in the position of needing to raise extra money for mortgage lending, competition for savers is fierce.
However, the clock is ticking on the housing splurge. Sales and mortgage lending are expected to drop off as it becomes clear buyers won't complete their purchase before stamp duty is reimposed. Mortgage lenders will no longer need extra cash and will likely act to gut their savings rates again.
Additionally, many of the best-buy savings accounts are from smaller banks rather than high-street staples. These institutions, like Atom Bank or Gatehouse Bank, have limited capacity for savers and may reach their threshold after just a few weeks atop the savings account league tables. They could then act to slash rates.
Finally, with the UK economy still staggering under the effects of the coronavirus crisis, the Bank of England is unlikely to raise the base rate soon. It's previously indicated that it won't act until inflation is consistently at or above its target of 2%. The Consumer Price Index (CPI) hit 1.5% in April, but was just 0.7% in March.