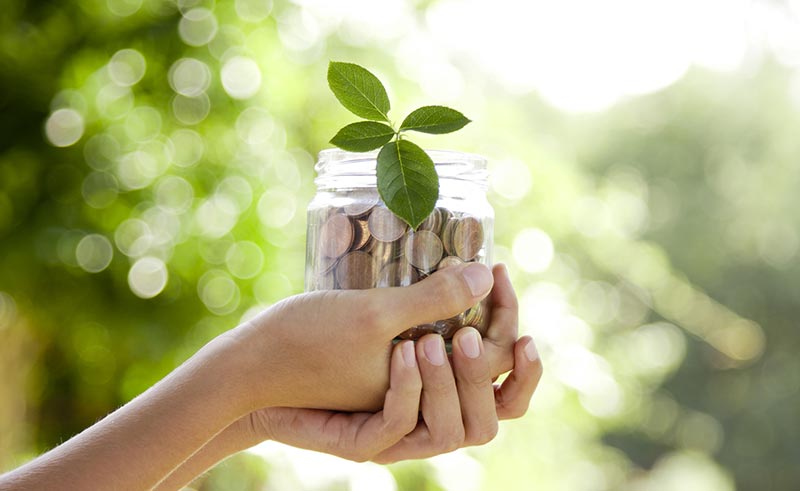 Best Options for Your Savings in July 2018
Everyone knows it's important to save money.
Whether it's for something specific in the future or just preparation  for a rainy day, you will always hear about the importance of incubating your nest egg. With interest rates slowly creeping back up there is no time like the present to find a sensible place to store your cash, but where is going to work for you? There are a few factors you need to consider before picking a savings account.
Debt:
If you are in debt, regardless of the situation, it is always best to make sure that you pay off everything before you think about opening a savings account. While it might seem like a smart idea, the extra cash that your savings will generate through interest will always be far less than the interest on the loan.
Save or Invest?
There is often a little bit of confusion between the two, but it's really pretty straightforward: If you are looking for a place to keep your money where you know it's safe and will offer a modest return then a savings account is the right one for you. If you are looking to sink some money into a certain company or companies with the hope it's value will rise, then you want to invest. Investing is higher risk but with the chance of a higher return.
Access V Returns
The amount of interest you earn will generally be dependent on how much access you have to your money. If you are happy to not touch your cash then a you will generally see more favourable rates than if you need some limited access, which will in turn provide better rates than if you need constant access. We have put together a range of the best options available at the moment so you can make an informed decision on the best way to store your hard-earned cash.
Current Account:
Sometimes current accounts can actually offer some of the highest rates of interest – better than many straightforward savings accounts. The best offering currently is the Nationwide FlexDirect account which offers 5% interest for the first 12 months. The only condition is that you have to pay in at least £1,000 per month. This is a great option for someone who needs to save short term and need readily available access to their money
Limited Access Saver:
For a slightly longer-term option, Coventry BS is offering a Limited Access Savings account with 1.3% interest with an additional 0.3% for the first year, the only downside is that you can only get access to your money three times a year. RCI Bank and Shawbrook bank both offer accounts with 1.3% return but with no restrictions on accessing your money for the first 12 months.
Fixed Rate Account:
Atom Bank currently have the best deal with it comes to fixed rates accounts with one year plans paying 2.05% interest. They have a tiered system where you can choose how long you want to store you cash away for and you receive more interest the longer to choose.
1 Year Plan: 2.05% interest
2 Year Plan: 2.15% interest
3 Year Plan: 2.3% interest
5 Year Plan: 2.5% interest
Other strong contenders include Secure Trust Bank who offer 1.88% return and OakNorth who fall just behind them with 1.87%.
For ISAs, Charter Savings Bank is out in front, offering aone year plan with an interest rate of 1.52%. They are closely followed by Paragon bank at 1.5%. If you are willing to stick you cash away for two years then the best deal that you will find is Shawbrook Bank at 1.7% and 1.69% for Charter.
...
If you're clever, you can really get the most out of the offers that various savings accounts put forward. One way to do this is to "switch and ditch", which means once an introductory offer has run out you go and move to another account with another offer, and so on and so forth. Another good way to get the most out of your savings if you're in a couple is to save with a partner.. Check who pays the lower tax rate put the account in their name and you will be eligible for a higher personal savings allowance. As long as you are either married or in a civil partnership there is no issue with the parties transferring money between one another.