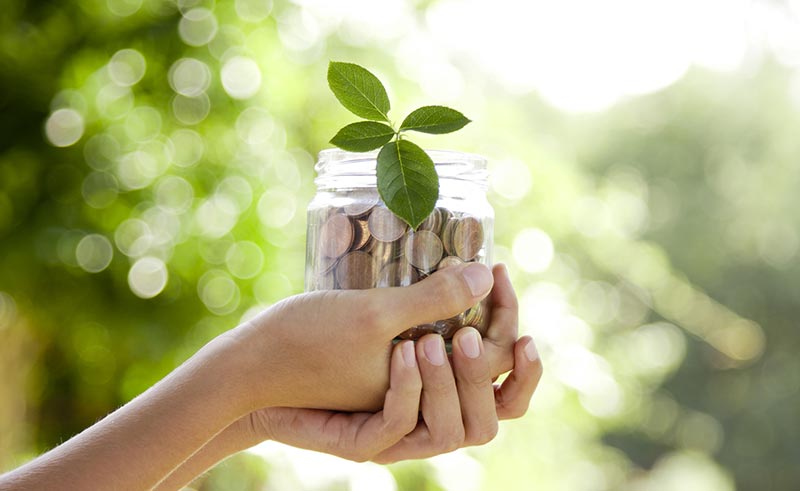 Best Options for Your Savings in April 2018
It's difficult to know where the best place for your savings is. With interest low and inflation high it has never been more important to make sure you're getting the most out of your money. But which savings account is going to be right for you? It could be an ISA, an easy access account, a bond or maybe even a current account.
To help you separate the wheat from the chaff we have rounded up some of the best deals at the moment along with some information on each type of account to make sure you're making an informed decision.
An ISA (Individual Savings Account) is one of the most popular ways to grow your next egg.
The interest earned on the balance of an ISA is entirely tax-free and, for a while, this was a unique benefit. However, now, most savers will get a fair amount of tax-free interest on any savings account, and so ISAs can often prove false economy, since their basic interest rate tends to be below average. Nonetheless, they will still be the right option for some savers.
Best Buys:
Skipton Building Society is offering a five-year ISA, which gives a 2% annual return on investment.  This account has a minimum deposit of £500 and you will sacrifice one years worth of interest if you need to withdraw funds before the five years has elapsed.
If you need more flexibility then the AA has brought out a cash ISA which offers interest rates of 1.16% for the first year, going down to 0.2% after the first 12 months. This ISA will not penalise you for withdrawing cash and has a lower deposit limit of £100.
If you know that you're going to be needing regular access to your cash then an easy access account could be the one for you. They offer far more flexibility than most other savings accounts but this in turn means they generally offer lower rates of interest.
Best Buys:
RCI bank, part of Renault's banking group have an easy access account which offers rates of 1.3% (variable rate) and unlimited access to your funds. This account has a minimum deposit of £100 and a maximum deposit of £1000,000.
The Bank of Cyprus is currently offering an easy access account with a 1.2% interest rate for the first 12 months, dropping to 0.85% after the first year. This account offers unlimited withdrawals and you can get started from as little at £1.
Fixed Rate Bonds
Fixed rate bonds offer relatively high interest rates compared to other savings accounts. The rate of interest is pre-agreed for the duration of the account but you generally sacrifice access to your money during the allotted time. Bonds also generally require a higher minimum deposit limit than other savings accounts.
Best Buys:
Axis Bank is currently offering a fixed rate bond boasting interest rates of 2.04%. This account is offered on a two-year term and you forgo access to your money before that point. The minimum deposit limit for this account is £1,000 and the minimum is £200,000.
Agribank has a fixed rate savings account offering an interest rate of 1.85% based on a one-year term.  You cannot access your money during this time and you have to stump up a minimum deposit of £5,000 to get saving.
Notice accounts strike a balance between high rates of interest and easy access to your money. Notice accounts will pay a higher rate of interest than easy access accounts and won't penalise you for withdrawing on the basis that you inform them of your intention to withdraw within a set notice period..
Best Buys:
Paragon Bank currently offers the highest rate of interest available on a notice account with a 1.55% annual return on investment. In order to access your money you have to let Paragon know 120 days in advance
Weylands Bank is currently offering two different types of notice account. The first is based on a short term notice of 35 days and offers a modest interest rate of 0.8%.  They also offer a mid term notice account with 95 days notice and an interest rate of 1.40%..
Current accounts are generally considered as useful only for carrying out day-to-day transactions and often get overlooked as a means of saving. At the moment, many current accounts come with better interest than savings accounts, but they will typically have lower balance limits.
Best Buys:
Lloyds TSB currently offer a highly competitive interest rate of 3.0% on their flagship current account. However, the 3.0% interest only applies to the first £1,500 of your balance and you need to deposit a minimum of £500 per month. You also receive £5 cash-back for 20 debit card payments each month and £5 for every two direct debits.
Santander currently has a current account that offers an interest rate of 1.5% and has the added bonus of giving you cash-back on household bills as long as you pay via direct debit. In order to qualify for this account you need to deposit at least £500 every months and have two direct debits attributed to the account.