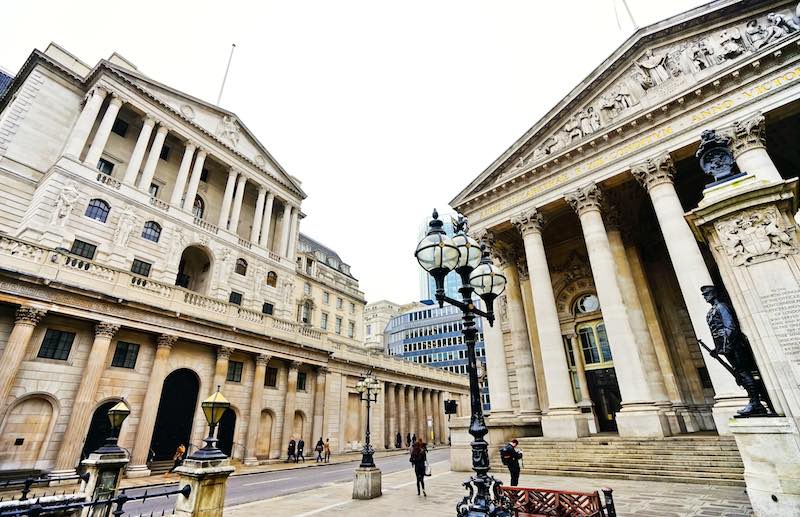 Bank of England Slashes Interest Rates to Bolster Economy During Pandemic
The Bank of England has announced an emergency cut to interest rates in an effort to limit the economic impact of the coronavirus pandemic.
In its first emergency meeting since the 2008 financial crisis, the monetary policy committee voted unanimously on Tuesday to slash the base rate from 0.75% to 0.25%. The Bank said the cut was in response to the "economic shock" of the COVID-19 outbreak and would "help to support business and consumer confidence at a difficult time, to bolster the cash flows of businesses and households, and to reduce the cost, and to improve the availability, of finance." Mark Carney, outgoing governor of the Bank, said the economic damage of the virus wasn't clear yet but suggested the UK economy could shrink in the coming months. Policymakers had already witnessed a "sharp fall in trading conditions," including in spending on non-essential goods, he said. Other nations are experiencing similar slowdowns and the Chinese economy, the world's second-largest, is forecast to contract in the first quarter. However, he said the downturn wouldn't be as severe as the recession which strangled the UK economy in 2008-09. "There is no reason for it to be as bad as 2008 if we act as we have, and if there is that targeted support." The cut was announced on Wednesday, in tandem with Chancellor Rishi Sunak's budget, which included billions of pounds of measures to support the economy during an extended outbreak of the virus. The steps were coordinated to have "maximum impact," Carney said. The cut takes interest rates back to their lowest level in the Bank's 325-year-history. Rates were previously cut to 0.25% in August 2016 and subsequently raised in increments in November 2017 and August 2018. The cut will reduce savers' yields but benefit some homeowners and those looking to remortgage or purchase a new property. The approximately 10% of homeowners with tracker mortgages will see their monthly repayments fall quickly. Lenders are also expected to respond to their lower borrowing costs—and to tumbling swap rates—by slashing mortgage rates. When the base rate was last 0.25%, some banks offered two-year fixed-rate mortgages for less than 1%, although borrowers needed a large deposit to qualify. Currently, the best two-year fixes are from NatWest (1.19%) and Barclays (1.21%) but better offers will surely follow. Mark Harris, chief executive of the mortgage broker SPF Private Clients, said: "This is a bold and decisive move from the Bank of England. Swap rates have tumbled in recent days and both the reduction in base rate, plus lower swap rates, will lead to even cheaper mortgage products." Consumers can expect already melting savings rates to fall even further and the best deals to be withdrawn from the market. Customers using savings accounts at high-street banks are already reaping historically low interest rates—usually of below 0.5%—leaving banks with little room to trim them further. But while rates on mainstream accounts are unlikely to dip into the negatives, as they have on some accounts in Denmark and Switzerland, they could flatline at 0%.